NBI Online Appointment 2023 — In this guide, we will show you how to easily schedule an NBI clearance application online. We will walk you through each step, from creating an account to making a payment. We want to make the process as smooth and convenient as possible for you.
In this revamped edition of our blog, we present the [UPDATED] NBI Online Appointment 2023 guide. This serves as a follow-up to our earlier article titled 'NBI Online Appointment — How To Schedule an Appointment in NBI Clearance Website.'
How to book NBI Online Appointment?
Booking an NBI Online Appointment – A Quick and easy guide:
1. Log In to Your Account: Begin by accessing the official NBI website and logging in to your personal account. If you're a new user, you'll need to create an account by providing essential details.

2. Initiate Clearance Application: Once you're logged in, locate the "Apply for Clearance" option. Click on it to initiate your NBI clearance application process.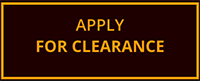 3. Enter the Appointment System: After selecting "Apply for Clearance," you'll be seamlessly redirected to the NBI's booking and appointment system specifically designed for online applicants.
4. Choose Branch, Date, and Time: Within the appointment system, you'll have the opportunity to select various options for your appointment. Choose your preferred NBI clearance branch where you wish to process your application. Then, pick a suitable date and time slot for your appointment. The system often offers both morning (AM) and afternoon (PM) options. This flexibility ensures you can find a time that suits your schedule.

5. Select Mode of Payment: As a crucial step, you'll need to indicate your preferred mode of payment. Among the options available, it's recommended to select for GCASH due to its high convenience factor.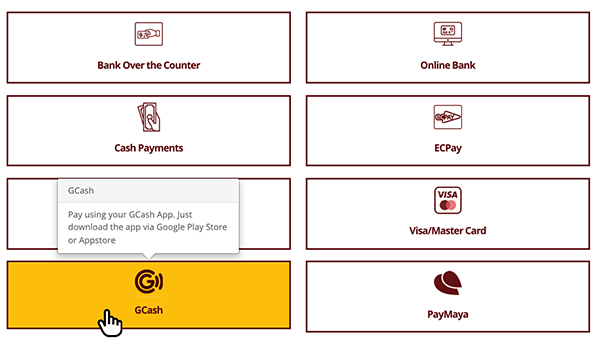 6. Make Payment Using GCASH: To pay your NBI clearance fees, proceed by selecting GCASH as your payment method. This electronic wallet system simplifies transactions, making the payment process hassle-free.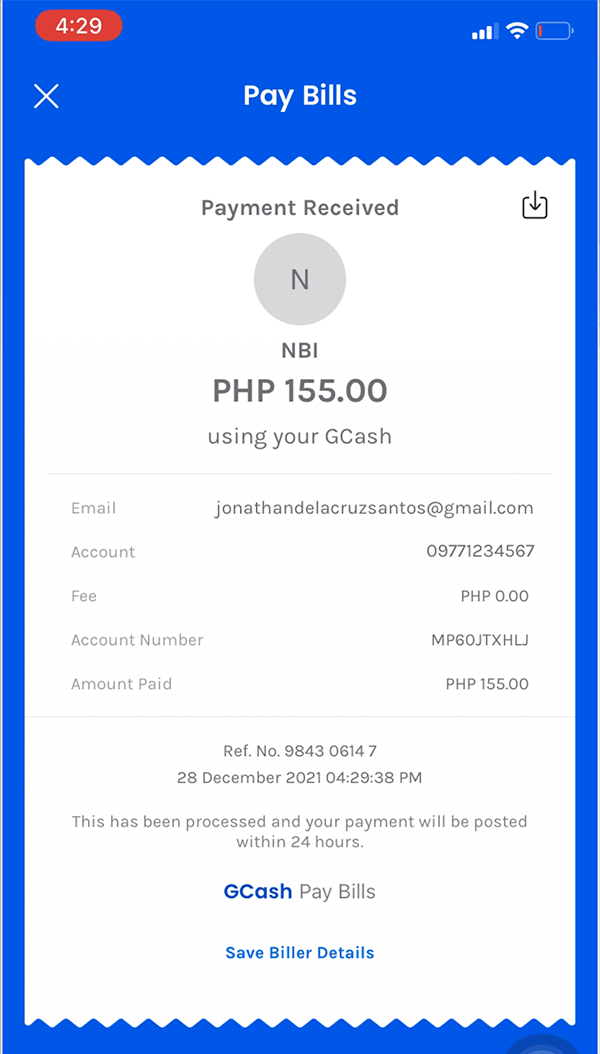 7. Complete Payment: Utilize your NBI Clearance Reference Number to finalize the payment through GCASH. This combination of the reference number and the payment ensures accurate processing of your transaction.
8. Confirmation of Booking: With the successful completion of the payment, you've effectively secured your WWW.NBI.GOV.PH Online Appointment. Congratulations! A confirmation message will be generated, indicating the details of your appointment, including the chosen branch, date, and time slot.
How much is the NBI Clearance fee?
The NBI Clearance fee is 130 pesos. However, there are additional service charges that may bring the total cost up to 155 to 170 pesos. The 25-peso NBI Clearance Service Charge will go to the NBI, while the remaining fees are charged by third-party payment gateways like GCash, Maya, or Bayad Center.
How long does it take to get an NBI Clearance?
The processing time for an NBI Clearance depends on whether you have a "HIT" status or not. If you have a confirmed NBI Online Appointment and don't have a HIT, you can get your NBI Clearance within the day. This is because the NBI will only need to verify your identity and capture your biometrics.
However, if you have a HIT status, the processing time will be longer. This is because the NBI will need to conduct a background check to verify your criminal record. The processing time for a HIT clearance can take anywhere from 8 to 10 working days.
In my personal experience, I was able to get my NBI Clearance within an hour because I didn't have a HIT. However, I have heard from other people that their HIT clearances took 8 to 10 working days to be released.
What are the requirements for NBI Online Appointment 2023?
To secure an NBI Online Appointment, you will need at least one valid ID and to pay the NBI Clearance Reference Number as NBI Clearance Requirements for 2023.
When you book your appointment online, you will be asked to enter the details of your valid ID, such as its type and number. You will also be given an NBI Clearance Reference Number. This number must be paid in full before your appointment date. You can pay using your preferred payment method, such as GCash, PayMaya, or credit card.
Once your payment is confirmed, your NBI Online Appointment 2023 will be confirmed and you will be able to process your NBI Clearance on your appointment date.
Can I miss my NBI appointment?
Yes, but it is highly discouraged. Missing your NBI Online Appointment takes up valuable time that could be used to serve other applicants.
However, we understand that things happen and people may have to miss their appointments for valid reasons.
If you miss your appointment, you can still go to the NBI branch on the next working day of your appointment. However, you may have to wait longer than if you had arrived on your exact appointment date.
Also, I'm just putting emphasis on this, when i say "reschedule", this means unofficial reschedule. This act is discouraged.
How to reschedule NBI Online appointment?
In NBI Clearance website, there is no "reschedule" feature. You can't do that. If you already know that you can't go to the NBI Online Appointment date that you have scheduled, you may go the next working day. You may refer to my answer above from the question "Can I miss my NBI Online Appointment?"
How to cancel NBI Online appointment?
No, you can't cancel your confirmed and paid NBI Online Appointment. There's no such thing. If you paid your NBI Clearance Fees, you can't refund it. If the reason why you are canceling your NBI Online Appointment is you can go to your appointment date, then just don't go. But don't expect that you will be refunded.
How to track NBI clearance application status?
In applying NBI Clearance online and you asked for it to be delivered, a third party company will update you with the status. If i'm not mistaken, you can see the status of your NBI Clearance Renewal once the NBI Branch handed it to them and out for delivery. You may also want to read "How To Apply NBI Clearance Online"
Where to get NBI clearance?
You can get an NBI clearance at any NBI branch nationwide. However, to avoid long lines and waiting times, I recommend booking an appointment online first. You can do this through the NBI Clearance website (WWW.NBI CLEARANCE.GOV.PH). Once you have booked an appointment, simply go to the branch on the day and time of your appointment with the required documents. You can find a list of NBI branches and their contact information on the NBI website.
What are the branches of NBI that offer online appointment?
To find the list of NBI branches providing online appointment services, simply visit our official website. It's worth noting that if a specific branch is not included on the website, it indicates that they exclusively cater to walk-in applicants and do not support online scheduling for NBI Clearances. This approach helps streamline the process and ensures a smoother experience for those seeking clearance.
What are the documents required for NBI online appointment?
You need to bring at least two (2) valid IDs to be presented at the NBI Clearance Branch. This will help the NBI Staff verify your identity.
The second document (not really a document) needed is your NBI Clearance Reference Number. Make sure that this is already confirmed meaning paid already. Paying for your NBI Clearance Fees confirms your online appointment.
What are the steps involved in NBI online appointment 2023?
The process is simple, to be honest.
sign up for an account
log in
schedule an appointment by selecting your NBI Clearance Branch, date, time
pay for your NBI Clearance fees thru your chosen mode of payment.
That's it! It's easy right?
What are the operating hours of NBI branches that offer online appointment?
Operating hours of NBI Branches usually starts at 8AM to 5PM, but I've heard few other branches opens as early as 7AM and closes at 4PM. Also, in planning to go to the NBI Branch, just to be safe. I suggest you go there in between 9AM to 2PM.
I don't recommend going there after 3PM, there might be a cut off.
What are the dress code requirements for NBI online appointment 2023?
The dress code in visiting an NBI Branch for your online appointment is just to dress properly. Thery're not that strict but make sure not to wear short and slippers. Wear pants and shoes!
Where can I use my NBI clearance?
NBI Clearance 2023 is typically used in job employment. It verifies that you don't have a criminal (derogatory) record filed under your name.
NBI Clearance also serves as valid identification document. You can present this to any Public or Private Institution as an additional supporting document for any of your application (serves as a Valid ID).
How long is the validity of an NBI clearance?
NBI Clearance has a validity of one (1) year. After that, its expired and you have to renew it.
What is the difference between NBI online appointment and walk-in application?
The difference between NBI online appointments and walk-in applications lies in the way individuals access and undergo the clearance process.
Online Appointment: NBI online appointment 2023 enables you to schedule your clearance application ahead of time through the official website www.nbi.gov.ph online. This method offers the convenience of selecting a preferred date and time slot for your visit to the NBI branch. By doing so, you can significantly reduce waiting times and ensure a more efficient experience. It's particularly beneficial for individuals who have tight schedules or want to avoid long queues.
Walk-In Application: On the other hand, walk-in application involves physically visiting an NBI branch without a prior appointment. This option is available for branches that do not offer online scheduling. While it allows for more spontaneous applications, it might also entail longer waiting periods, as priority is often given to those who have made appointments in advance.
Can I get my NBI clearance on the same day of appointment?
Yes, if your application doesn't have a "HIT" status, you can typically claim your NBI clearance on the same day as your scheduled appointment. However, it's important to note that the issuance of the clearance on the same day is subject to the result of "HIT" or "NO HIT" result.
How can I register my NBI appointment 2023 online?
To register for your NBI appointment online in 2023, you can follow these steps:
Visit the Official NBI Website: Go to the official website of the National Bureau of Investigation (NBI).
Create an Account: Look for the option to create an account or log in. If you're a new user, you'll need to provide your personal information to create an account.
Choose NBI Branch, Appointment Date and Time: Navigate to the appointment section and select the NBI branch or satellite office where you want to schedule your appointment. Check the available dates and time slots. Choose the most convenient option that fits your schedule.
Pay for your NBI Clearance Fees: After confirming your chosen appointment slot, you'll be directed to the payment page. Various payment options will be presented, but using GCASH is recommended due to its convenience and efficiency. Follow the prompts to complete the payment securely. Make sure to keep a record of the payment transaction for your reference.
Go to the branch on your appointment date: On the scheduled date of your appointment, arrive at the selected NBI branch a bit earlier than your allotted time. Bring all the necessary documents, including valid identification, reference number, and any other required materials. Be prepared to undergo the biometrics process and have your photo taken.
Releasing: If your application doesn't trigger a "HIT," your NBI clearance will be promptly issued to you. However, if a "HIT" status occurs, you'll be advised to return on a specific date within 8 to 10 working days for further processing.