WWW.NBI.GOV.PH Online Appointment — A scheduled NBI Online Appointment made online is when you use the internet to book a your future NBI Online Application using the official website of NBI Clearance (www.NBI Clearance.gov.ph) for all the NBI Clearance Applicants.
This means you use the www.NBI.GOV.PH Online Appointment website to pick a date and time that works and convenient for you, instead of talking a risk of doing a walk in application which we already know is prohibited. The advantage is that you can easily book the appointment from the comfort of your own home or office and your NBI Online Registration and application is submitted ahead of time.
WWW.NBI.GOV.PH Online Appointment
Applying for an NBI clearance is now made easier with the WWW.NBI.GOV.PH Online Appointment. This process can be done at the comfort of your own home and minimize the hassle of going to a physical branch. Though you are still required to be at the branch physically, the process is improved to avoid long queue lines.
In this article, we will guide you on how to apply for an NBI Clearance Online.
Step 1: Go to NBI Clearance Website
The first step in applying for an NBI clearance online is to go to the official www.NBI.GOV.ph Online website which is (http://clearance.nbi.gov.ph/). This is where you will find all the information you need and the application forms you need to fill out to complete your application.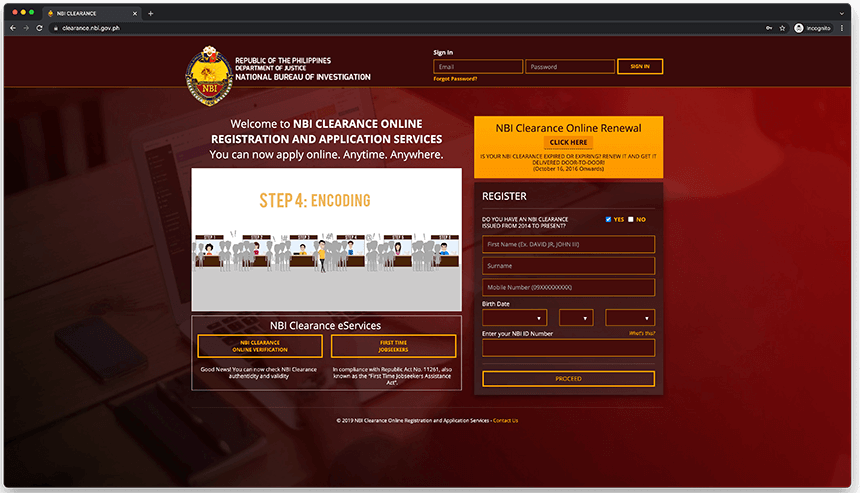 Step 2: Log in or create an account
If you have an existing NBI Online account, log in using your email address and password. If you are a new user, you will need to create an account by clicking on the "Register" button.
Step 3: Register an Account
Note that you may skip this part if you have an existing account with NBI Clearance Online and proceed to Step 5 which is to log in to your account.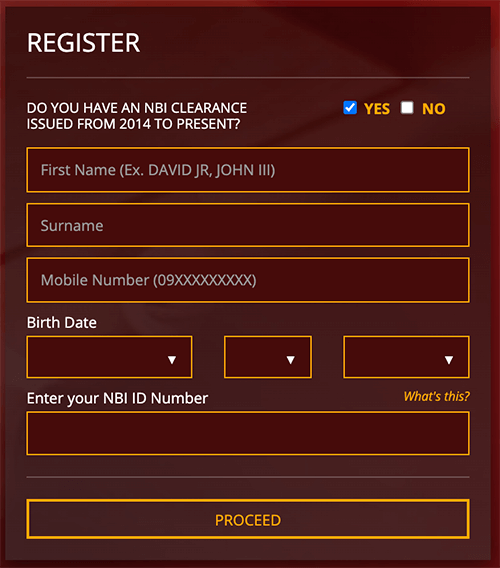 To do an Clearance.NBI.GOV.PH Registration, you will need to fill out the application form located at the right side of the web page. This will require you to provide your personal information such as your name, address, and contact information. You will also be asked to create a password for your account.
Step 4: Enter the OTP sent by the website
After filling out the registration application form, you will receive an OTP (one-time password) to the email address and mobile number you provided. Enter the OTP to complete the registration process.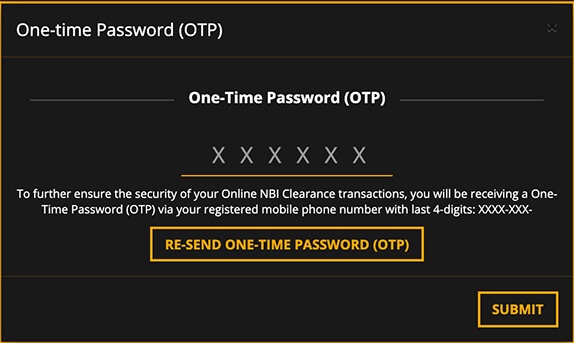 Step 5: Log in to your account
Once you have registered, you can log in to your account using your email address and password.
Step 6: Apply for clearance
Once you have logged in, click on the "Apply For Clearance" button. You will be taken to the next page where you will be asked to select the NBI clearance branch you prefer to go to.

Step 7: Provide Valid ID and Reference Number
The website will then ask you to select from a drop-down list the valid ID and reference number you will be submitting.
Step 7: Select the NBI branch and date of appointment
From the dropdown list, choose the NBI clearance branch that is nearest to you. Then, select the date of your appointment. You will be given two options for the time of your appointment – morning or afternoon.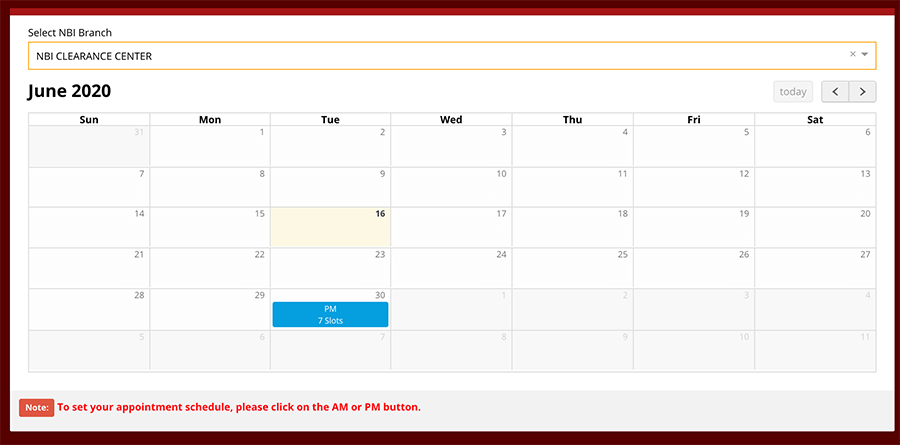 Step 8: Check the summary of the transaction
Before you proceed with the payment, check the summary of the transaction to make sure that all the information is correct. This includes the date and time of your appointment, the NBI clearance branch, and the payment amount.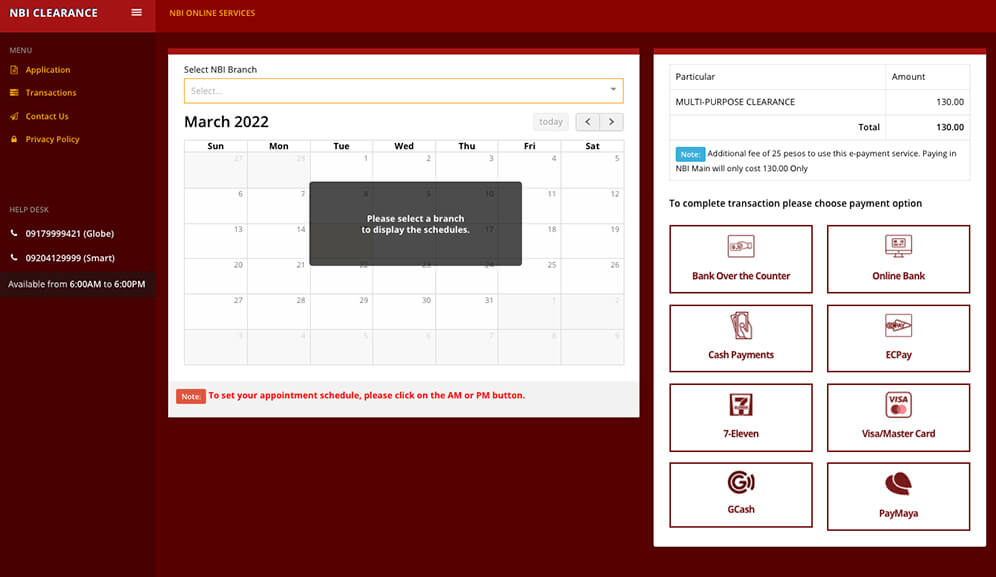 Step 9: Select the payment option
Next, select the payment option. In this example, we will be using GCASH as the payment option to pay my NBI Clearance Fee.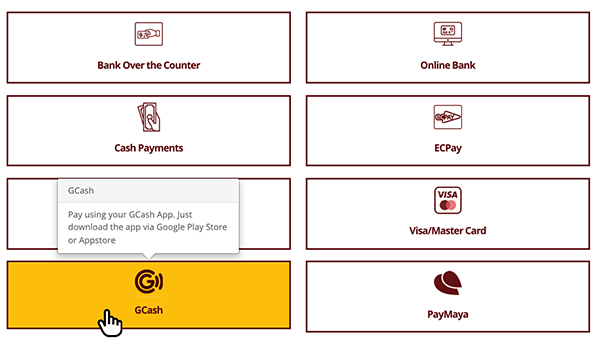 Step 10: Get the NBI clearance reference number
Once you have selected GCASH as the payment option, you will be given an NBI clearance reference number. This reference number is important as you will use it when making the payment through the GCASH app.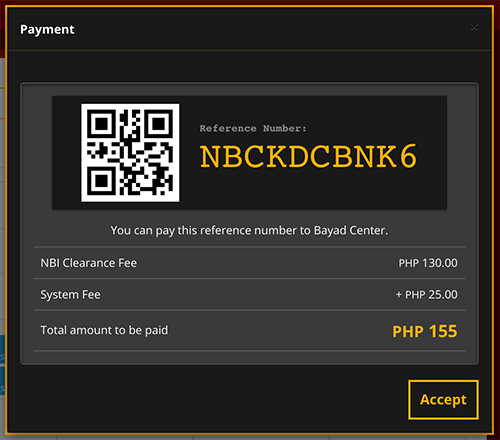 Step 11: Make the payment through the GCASH app
Open the GCASH app and select the "pay bills" option. Then, enter the NBI clearance reference number and make the payment.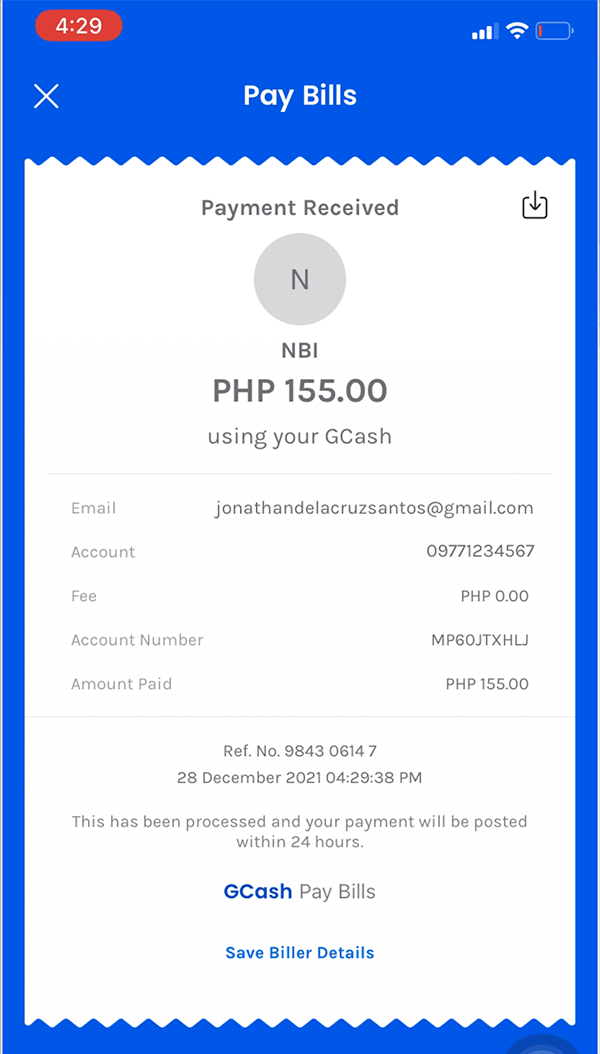 This is the last step of the NBI Clearance Online Application. The next steps will be done at the branch where you are required to appear.
Step 12: Wait for the appointment date
The online application process is now done. All you need to do now is wait for the appointment date.
Step 13: Show up at the NBI clearance Branch
On the day of your appointment, make your way to the NBI Clearance Branch you selected when applying online. Make sure to be there on time.
Step 14: Go to the Biometrics section for Photo Capture
Once you arrive at the branch, head to the biometrics section. Here, you will be asked to present your valid ID and NBI Clearance reference number to the staff. It is important that you bring a valid ID to verify your identity.
After presenting your valid ID, you will be asked to have your photo taken. This photo will be used to complete your NBI Clearance. Make sure that you are dressed appropriately and ready for your photo to be taken.
Step 15. Have your fingerprint scanned
The next step is having your fingerprints scanned. This process is necessary to make sure that your NBI Clearance is unique to you and can't be used by anyone else. The staff will guide you through this process and make sure that your fingerprints are properly scanned.
Step 16: Personal Information Verification
After you have completed the biometrics section, it's important to double-check all the information you have entered to ensure that everything is correct. If you find any errors, be sure to inform the NBI Staff so they can make the necessary corrections.
Step 17: Proceed to Releasing Sections
Once you have completed the biometrics section, the staff will inform you to proceed to the releasing section of NBI Clearance.
In the releasing section, you will be asked to wait while your NBI Clearance is being printed. This process may take a few minutes, so it's important to be patient.
Step 18: Releasing of your newly printed NBI Clearance.
Once your NBI Clearance has been printed, the staff will hand it to you. Before you leave the branch, be sure to double-check your clearance for any errors. If everything is correct, you can go home with your newly obtained NBI Clearance.
With that, the process of applying for NBI Clearance online is complete. Congratulations! You have successfully navigated through the process and can now enjoy the peace of mind that comes with having a valid NBI Clearance.
And that's it! The process of applying for an NBI Clearance online is now complete. It may seem like a lot of steps, but with a little bit of preparation and patience, it's a straightforward process that can be completed in a matter of a few days.
Note that you don't need to use the www.NBI Clearance.GOV.ph Login until you want to apply again for another clearance. But that's another topic for us!
You can now go home and keep it in a safe place for future reference. Good luck and God Bless!