NBI CLEARANCE ONLINE 2023 — It's been a long time since I last wrote an article on how to apply for NBI Clearance Online 2023. And since the new year 2023 is coming, today, I'll be teaching you how to apply for your NBI Clearance Online fast and easy. There are times when it's unavoidable in life to submit documents, certificates, and other forms of proof that are time sensitive so you need to make sure that you can easily complete the task at hand.
Your NBI Clearance is important in securing your future. It's a document that validates that you have not been involved in any criminal activity, and it can be used as proof of identity when applying for jobs, opening bank accounts and operating businesses. The good news is that applying for one is easy!
It is often required for employment, visas, and other purposes. If you need to get an NBI clearance, you will need to schedule an NBI Appointment. Here is a step-by-step guide on how to do it:
NBI Clearance Requirements 2023
For you to apply for a clearance from the Clearance NBI.GOV.COM.PH, you need the following requirements:
Please note that you only need two (2) valid IDs from the list below.
Philippine Passport
Voter's ID
Driver's License
PRC License
SSS ID – How to apply SSS ID or How to Apply SSS Loan
GSIS UMID
Postal ID
School ID
TIN ID
Philhealth ID
Alien Certificate of Registration
Senior Citizen ID
Note that the list above is based from the actual and latest requirement from www.NBI.GOV.PH Online
We have written a detailed and updated article about the NBI Clearance Requirements.
Step 1. NBI Clearance Online Registration
National Bureau of Investigation (NBI), the agency behind NBI Clearance gives the opportunity to millions of Filipinos to accomplish the process of apply for an NBI Clearance.
As we have pointed out and discussed previously on our blog about the NBI Online Registration Process, you need to do the following steps:
Fill out application form
To apply, you need to register an account first. To do this visit the NBI Clearance website at https://clearance.nbi.gov.ph and find the box that says "REGISTER"
Tick "NO" in the box that says "DO YOU HAVE AN NBI CLEARANCE ISSUED FROM 2014 TO PRESENT?".
Enter your gender, civil status, date of birth, first name, middle name and surname, mobile number, your email address and nominate a secure password.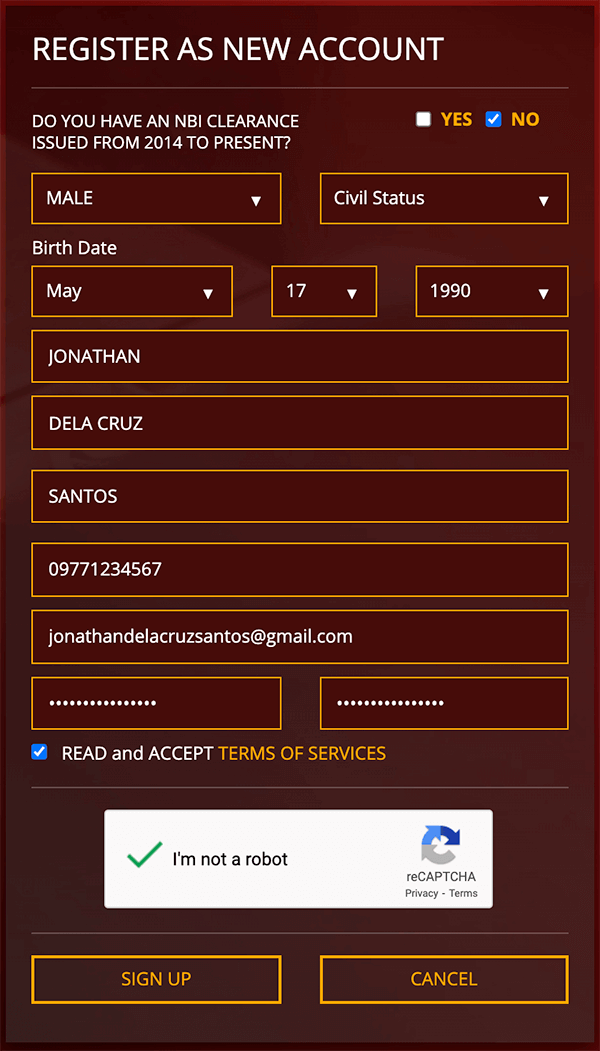 Once finished, tick the checkbox for the terms and services and tick the captcha box at the bottom.
You must agree to the terms of service before proceeding. Press the button that says "AGREE" to continue.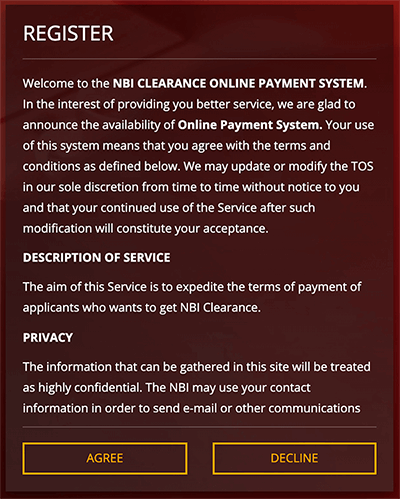 To complete your registration, please check the box that says "I'm not a robot" and then click the "SIGN UP" button below.
NBI Clearance Online Account Registration OTP (One-Time Password)
Right after submitting the filled out form, you will receive an One-Time Password (OTP) sent to your mobile number and your email address.
Enter it correctly in the box provided in the website.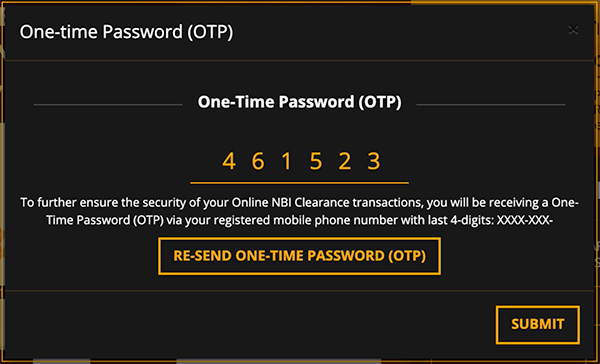 Once you have provided the OTP, you will be prompted that your application for an account is successful.

Here's a useful tip: NBI Online will send the same One-Time Password to your mobile phone and email address. If you didn't receive it on your phone, you can easily check your email address and get that One-Time Password.
Now, go back to the same website and enter the OTP correctly by pressing the "SUBMIT" button!
Step 2. Schedule an Appointment
Once you have registered, you can schedule an NBI appointment online to your preferred NBI Branch where you are going process your NBI Clearance Application.
To schedule an NBI Online appointment for processing your NBI Clearance, go to your NBI Online Account by logging in using your email address and password.

If you are a new user and first time logging in to your account, you will be asked to complete the Applicant Information section. This section requires that you complete your personal information before you can schedule an NBI Online Appointment.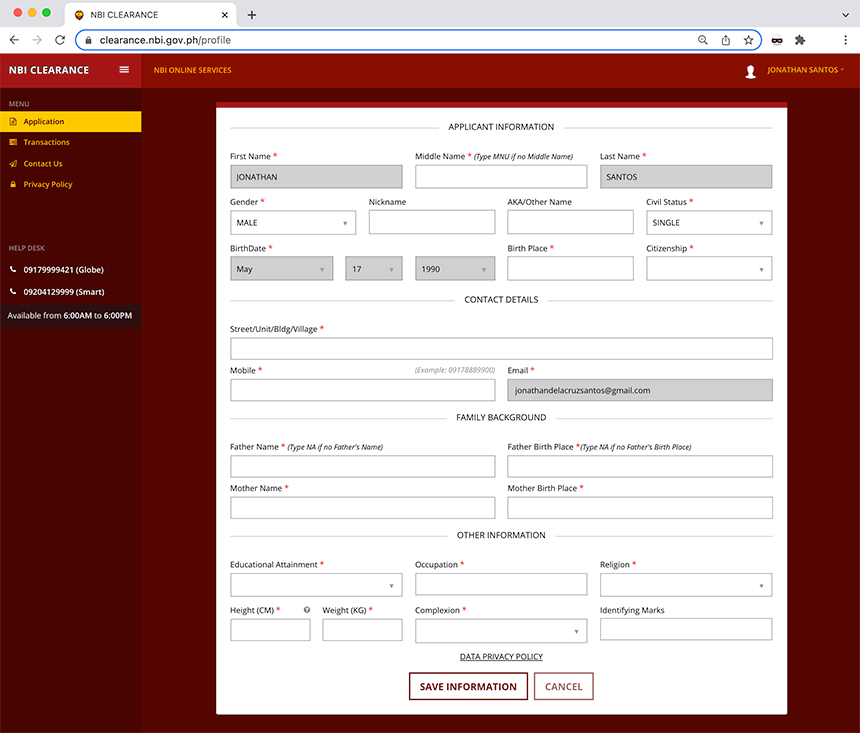 The personal information need are the following:
Middle Name (if available)
Gender
Nickname
AKA/Other Name
Birth Place
Citizenship
Complete Address
Mobile Number
Father's Name and his Birth Place
Mother's Name and her Birth Place
Educational Attainment
Occupation
Religion
Height
Weight
Complexion
And lastly, If you have Identifying marks (ex. Scar, Mole etc.)
Once logged in, click the "APPLY FOR CLEARANCE" button found in the page.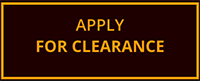 This will now open a small window asking you what valid IDs are you going to present when applying for an NBI Clearance.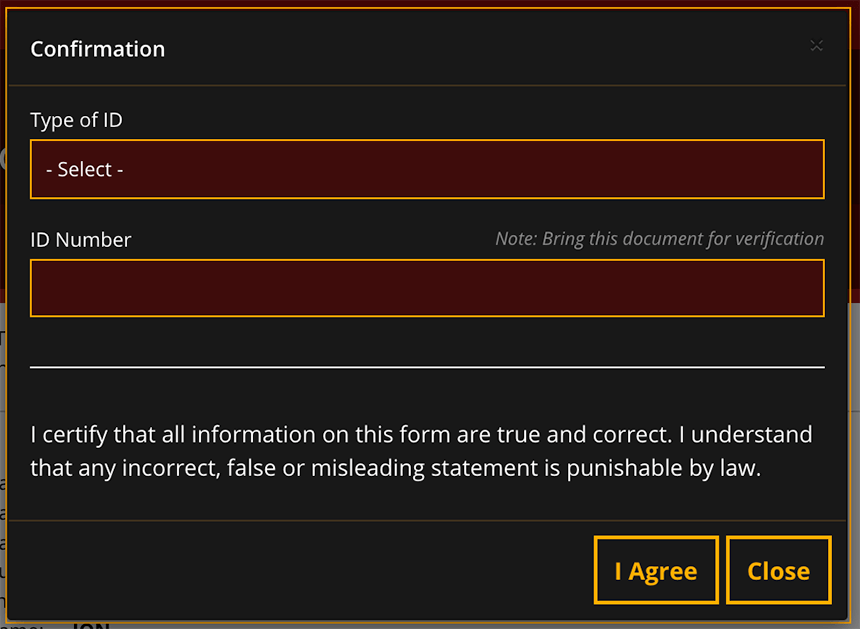 Select from the drop down list and enter the reference number found in the ID.
The valid IDs accepted in applying for NBI Clearance are:
Philippine Passport
Voter's ID
Driver's License
PRC License
SSS ID (www.sss.gov.ph loan)
GSIS UMID
Postal ID
School ID
TIN ID
Philhealth ID
Alien Certificate of Registration
Senior Citizen ID
Now, press the button "I Agree" to proceed to the next steps.
Once you complete that, you will be directed to the NBI Clearance Online Appointment System.

There are three important components found in the web page where you need to complete in order to secure an NBI Online Appointment. These are the following:
NBI Branch Selection
NBI Online Appointment Schedule
NBI Clearance Fee
NBI Branch Selection
From the drop down, Select the NBI Branch where you want to get your NBI Clearance.

NBI Online Appointment Schedule
Once the NBI Branch is selected, the available slots will be shown.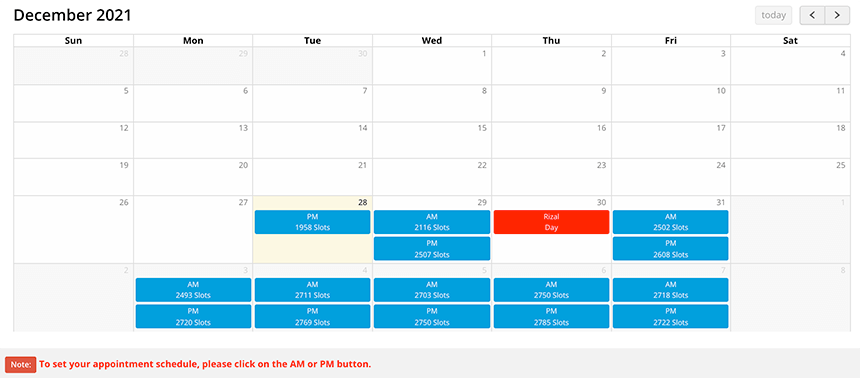 Select the respective date and time (AM or PM) by clicking the small blue box.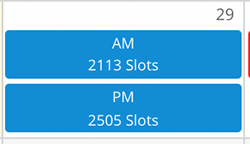 Immediately after you choose a date and time, the Appointment Schedule section will update accordingly.
This ends the process of your NBI Online Appointment Schedule
Step 3: NBI Clearance Fee Payment
To complete your NBI Clearance Online Appointment, choose from several payment options available on the website.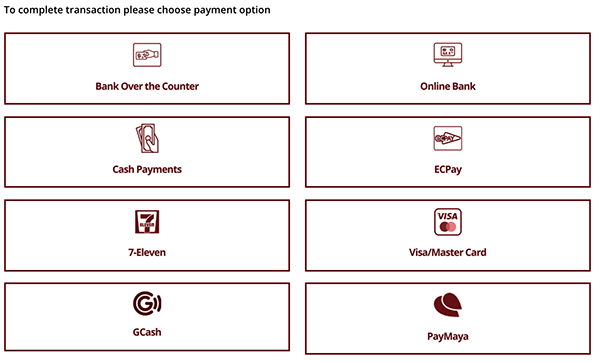 In order to continue the tutorial above, I will choose GCash as my mode of payment.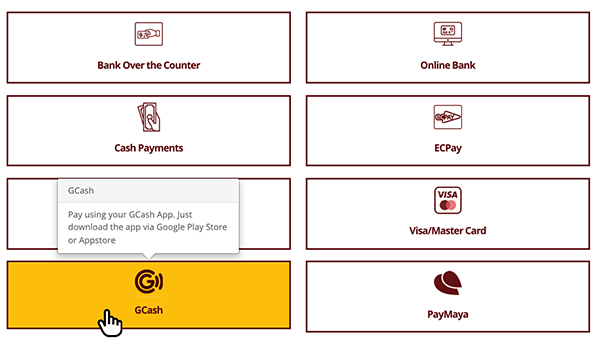 For those who prefer not to use GCash as the payment option for their NBI Clearance Fees, other options are available such as 7-Eleven, Bayad Center and others. For more information on how to pay your NBI Clearance Fees.
You will be shown a Transaction Summary. Please review it to ensure that your NBI Online Appointment details are correct.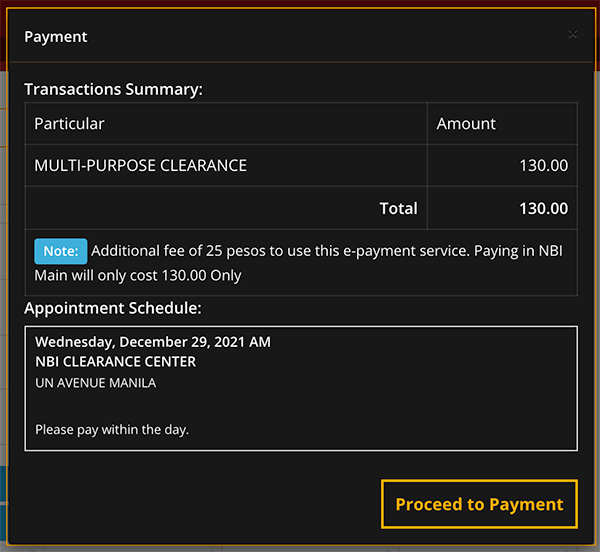 Press the "Proceed to Payment" button.
The screen will display a small pop out window. You will see the NBI Clearance Online Payment Reference Number. Take note of this because you will use the reference number in GCASH Payment.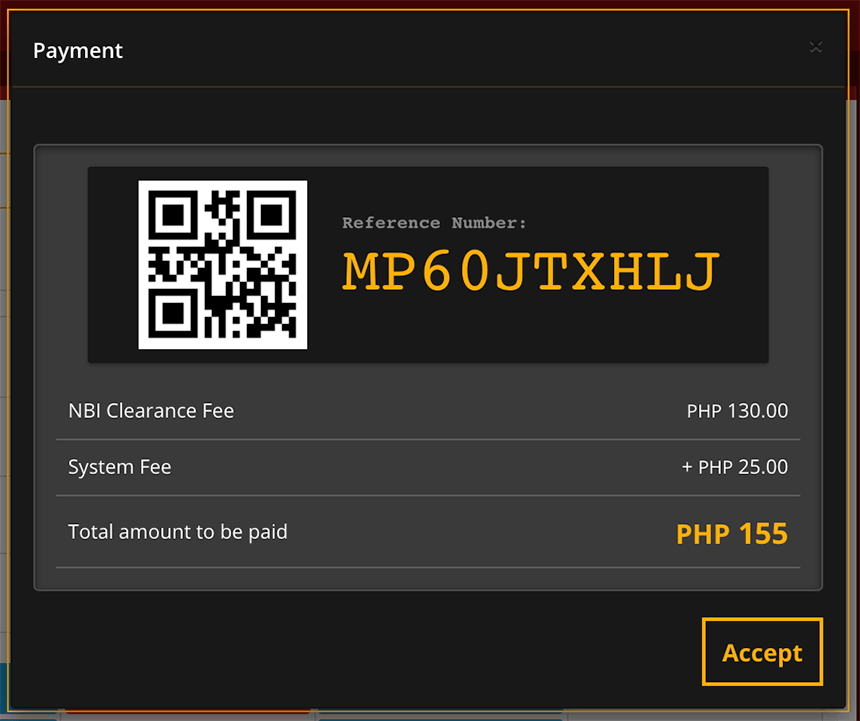 Be sure to take a screenshot or write down your NBI Clearance Online Application Number, which you will need to present to the NBI Clearance Branch when processing for your NBI Clearance.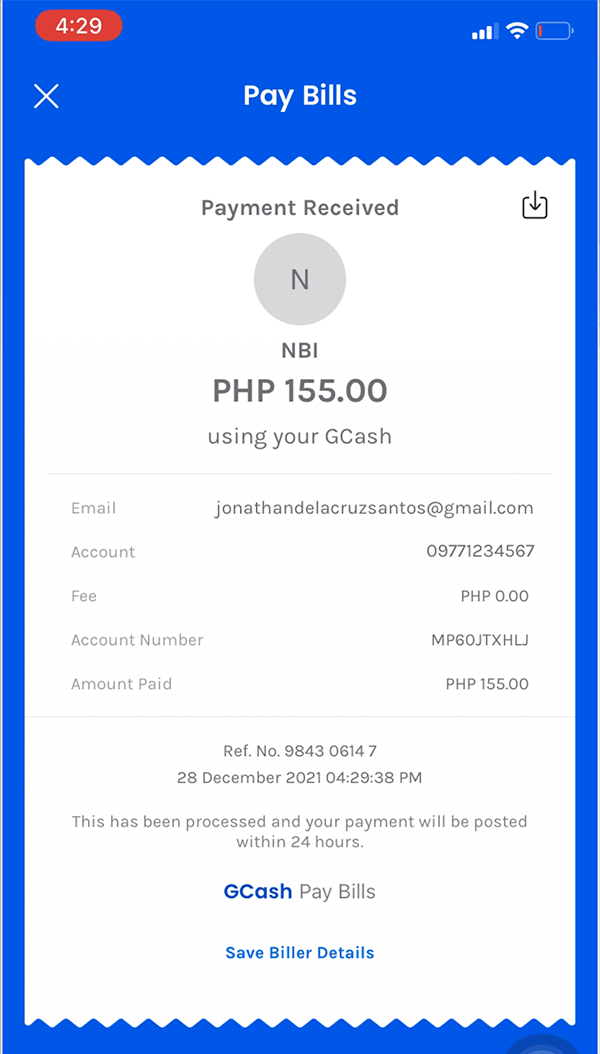 Here's a guide on How To Pay Your NBI Clearance Fee Application In Your GCash App
Settle or pay the NBI Clearance fee. Once done, you're good to go!
Step 4: NBI Clearance processing
After scheduling your appointment, you will need to wait for your appointment and show up on your scheduled date and time. As mentioned earlier, You will need to bring the NBI Clearance Reference Number with you on the day of your appointment and present it to the NBI Clearance Staff. You will also need to bring at least two (2) valid ID.
Fingerprint Biometrics and Photo Capture
At the NBI clearance center, you will need to go through a fingerprinting process. This involves taking your fingerprints, other biometric information such as Photo Capture, which will be used to verify your identity.
NBI Clearance Releasing
Once your clearance has been processed, you can pick it up from the NBI clearance center releasing section. You just have to wait for a few minutes as they will print the clearances by batch.
Conclusion
It takes a fewer steps than previous years, but the application process is noticeably less complicated than the paper application a decade ago. Where it takes a half to full day to apply for NBI Clearance, this process takes around 1 hour or less .
This guide will help you through the application process. You don't need to worry if you're not that good at computer or are just getting started. The NBI Clearance website is designed to be easy to navigate and beginner friendly.
Have a great day everyone!