Today, I'd like to share to everyone that I have just renewed my NBI Clearance. So for all the newbies and NBI Renewal applicants who don't know how to do, don't worry! We've got you covered!
I don't want to bore you with a long winded explanation of the instruction. As much as possible, I want this tutorial to be as quick and easy guide on NBI Renewal that can be easily be followed by the newbies and NBI Clearance Applicants.
Before we begin, I'd like to mention that in this process, we will be doing an online NBI Renewal and a Door to Door delivery service. We won't be ding the NBI Online Appointment where we need to set an appointment and requires to appear at the chosen NBI Branch.
Also, no NBI Online Registration is required. This process of NBI Renewal is different form the conventional NBI Clearance Online Application for the year 2022 because there is no need for Account Registration, Appointment Schedule and NBI Branch Appearance.
NBI Clearance Renewal Processing
To start our NBI Renewal application, we need to go to the official website of NBI Clearance. In your browser, type in clearance.nbi.gov.ph and hit enter!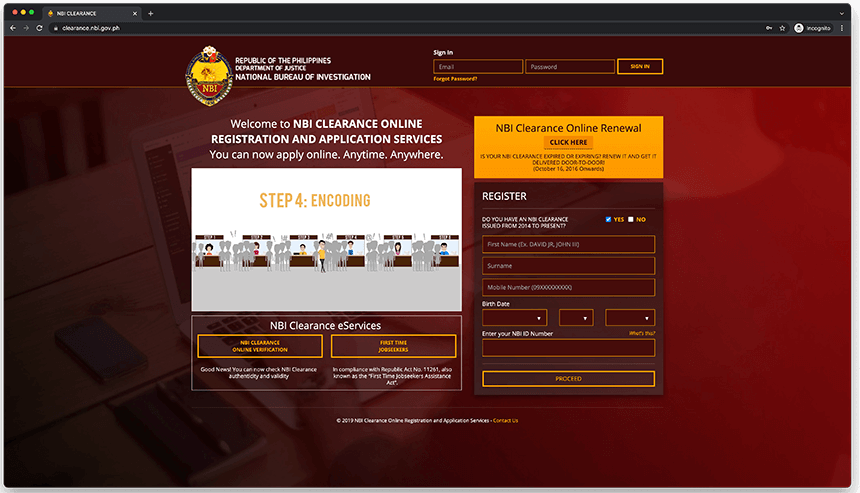 When the website is loaded, find the box that says "NBI Clearance Online Renewal" then there's a "CLICK HERE" button. You can see the what you're looking for in the screenshot below.

Notice that there's a note there? Its asking you "Is your NBI Clearance Expired or Expiring? Renew it and get it delivered door-to-door! (October 16, 2016)."
The message is self explanatory right?
During these times of COVID Pandemic, people are discouraged to go out. Lucky for NBI Renewal Applicants, we now have this Door to Door Delivery option.
Now, if you still prefer to go to the NBI Branch to handle or process your NBI Renewal, you can still do that selecting the Pick Up option.
Going back to our tutorial, press the "CLICK HERE" button shown in the screenshot above.
It will open a small window which asks you to fill out personal information. Provide the necessary details such as your Old NBI ID Number, Mobile Number, your complete name and Date of Birth.
Make sure to enter all the details correctly because the entire NBI Renewal process depends on this step.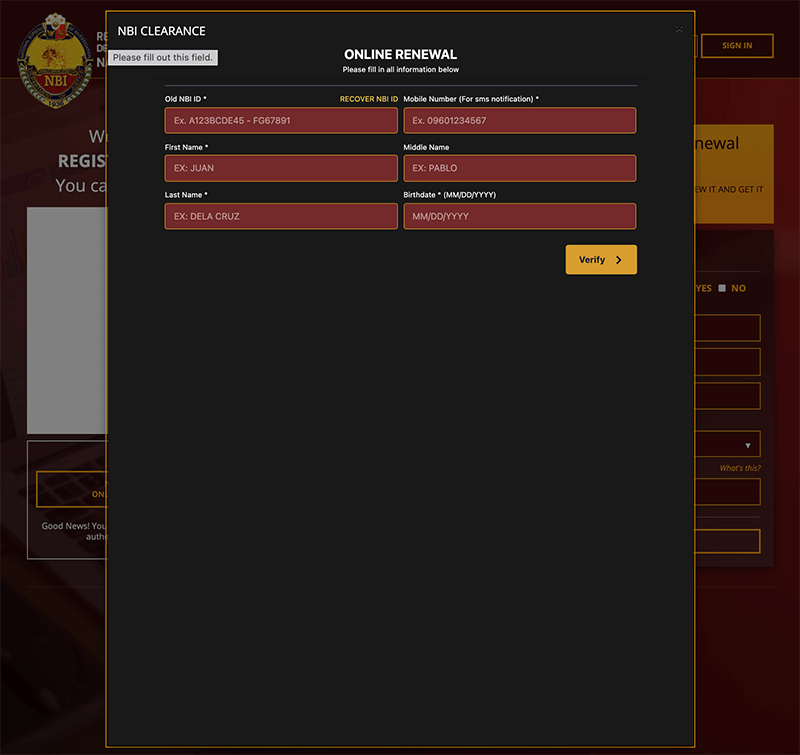 If you are wondering where are your going to get your OLD NBI ID Number, it's easy! You can find it in your printed NBI Clearance. See the image below so you'll have an idea.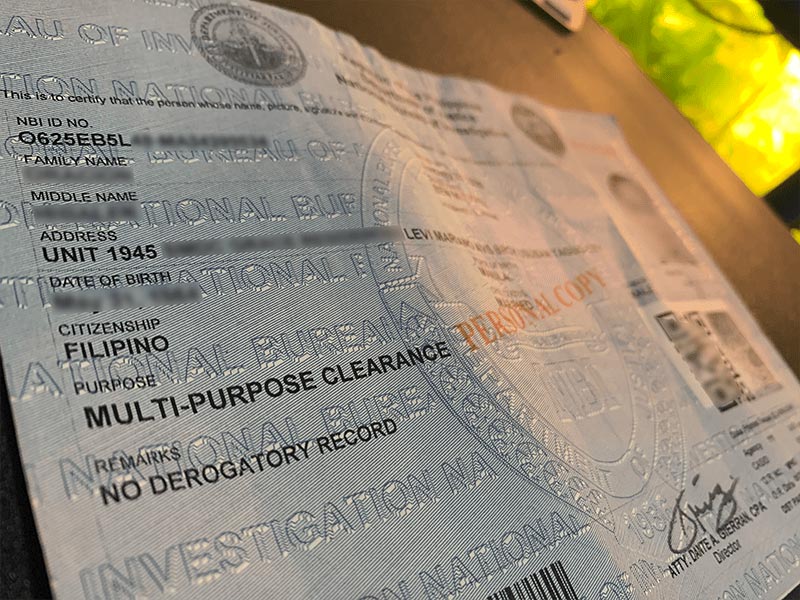 Once you have completed filling out the NBI Renewal form, press the "Verify" button to submit.
Make sure to enter all the details correctly because the entire NBI Renewal process depends on this step.
If you have encountered an error like the screenshot below, even if you double check your NBI ID Number and all the personal information for correctness, the problem here is your NBI ID Number.

The issue here is that not all NBI ID Numbers are stored in the NBI Clearance Database. It was mentioned and shown earlier in my screenshot that this NBI Renewal feature is only available for NBI Clearance issued on October 2016 onwards.
But I see and heard cases that NBI Applicants who have recent NBI Clearance dated 3 years ago encountered this error.
This simply means that the NBI Clearance issued for the past years are not 100% retrievable in the database and those NBI Renewal Applicants can't avail this NBI Renewal Online Service.
Going back to our tutorial, right after you have pressed the "Verify" button and you don't encountered any errors, you will be directed to this page where you need to verify your identity by entering the required information.
You are asked to select verification option you want to provide. There are three (3) verification options you can choose, these are:
Mother's Information
Mobile Number used during your registration
Email Address used during registration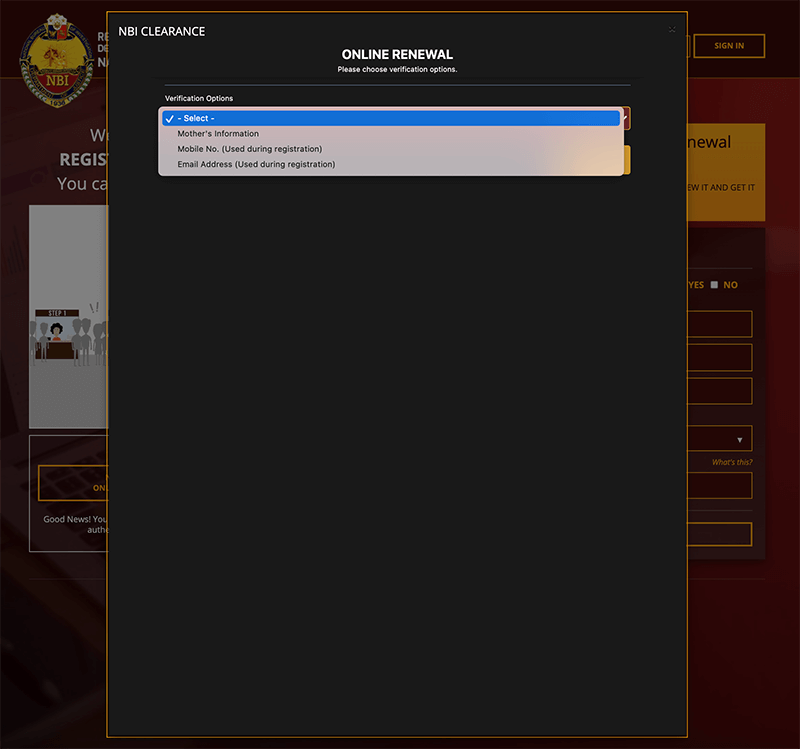 I recommend that you select the Mother's Information verification option because you can never be wrong with the name and birth place of your mother.
You can still select the other two (Mobile Number or email address used during the last registration) in verifying your NBI Renewal.
When you select the Mother's Information, the page will ask you to fill out the name of your mother and her birth place. Enter these details correctly and then press "Verify" to submit.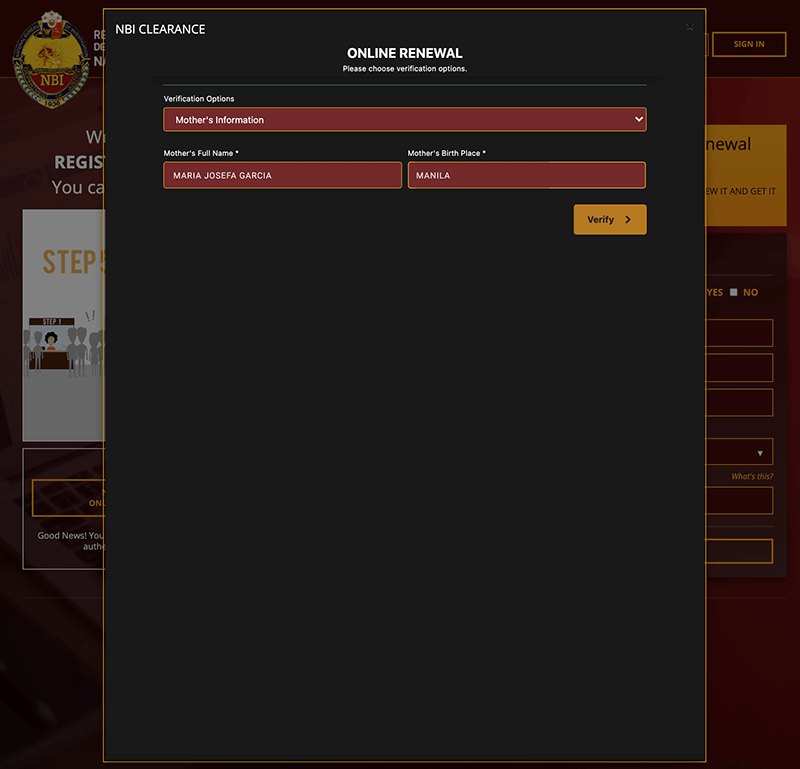 This is the stage where you need to pay for your NBI Clearance Fee. The next page will show you the amount you are going to pay. It will also ask you to select from the payment option.
Notice that in the image below, the amount of NBI Clearance Fee is P130.00. Take note that an additional P25 will be added as "e-payment service fee". That means the total NBI Clearance Application Fee for P155.00.
Take note also the NBI Branch shown in the screen. This is important information if you are going to just pick up your NBI Clearance and opt out for the door to door delivery.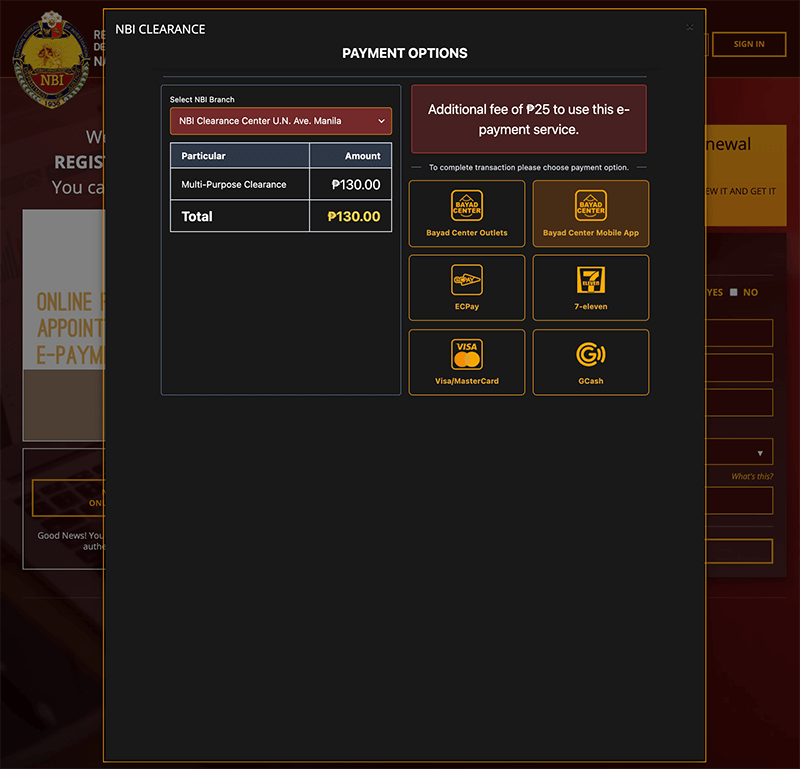 Now, in the selection of payment option. For this tutorial, We will select GCash as the mode of payment. Press the GCash icon.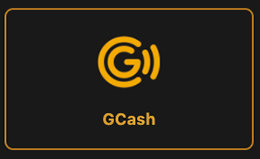 You may be interested in reading our tutorial: How To Pay Your NBI Clearance Fee Application In Your GCash App
A small pop out window will appear. Carefully read it because it is important.
The popout window simply says:
1. An NBI Renewal Reference Number will be generated after you press the "Proceed to Payment" button.
2. You must use GCash App in paying your NBI Clearance Fee.
3. In paying your NBI Clearance Fee, you must use your NBI Renewal Reference number.
If these instructions are not clear to you, don't worry. We will discuss each item later on. To continue, press the "Proceed to Payment" button.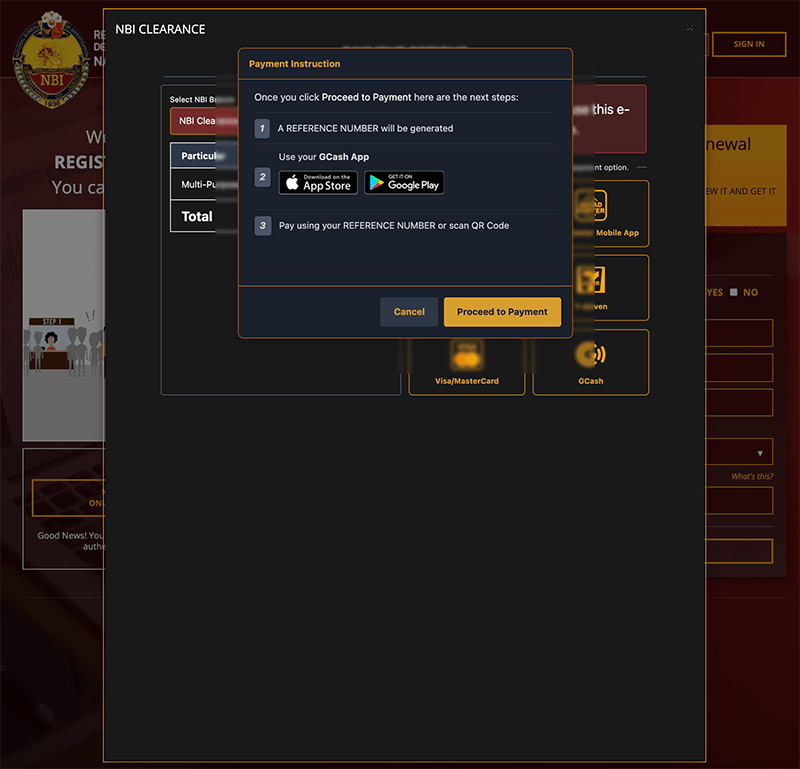 The NBI Renewal Reference number will be shown in a small window. Take a screenshot of this or take a photo or copy it on a piece of paper. The NBI Renewal Reference Number is very crucial information to your NBI Renewal application. If you lost it, you won't be able to proceed with the payment of your NBI Clearance Fee.
DO NOT PRESS THE PROCEED BUTTON YET!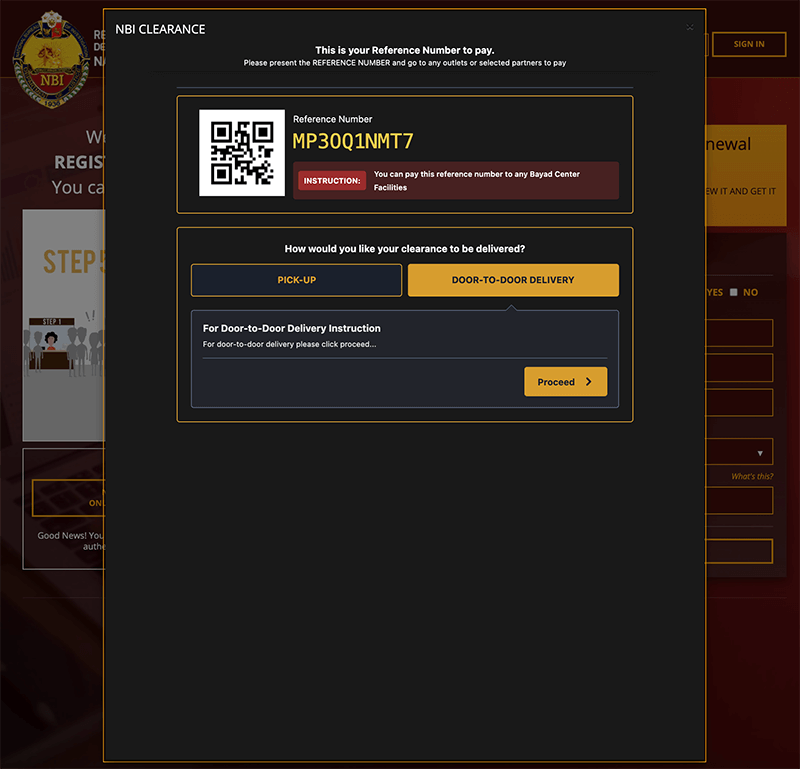 Now that you have a copy of the NBI Renewal Reference Number, we will temporarily leave the NBI Clearance Online website and I want you to get your mobile phone and open the GCash App.
To keep you in the loop, we are now going to pay for your NBI Clearance Renewal Fees.
NBI Clearance Fee Payment in GCASH
Open your GCash app and select the "Pay Bills" icon.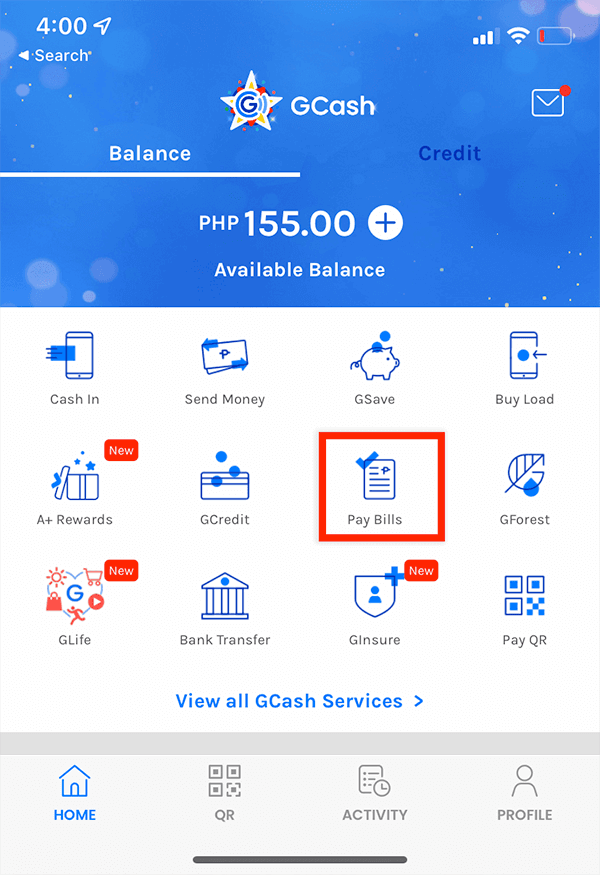 Using the search functionality, type "NBI". When the logo appears, press to select it.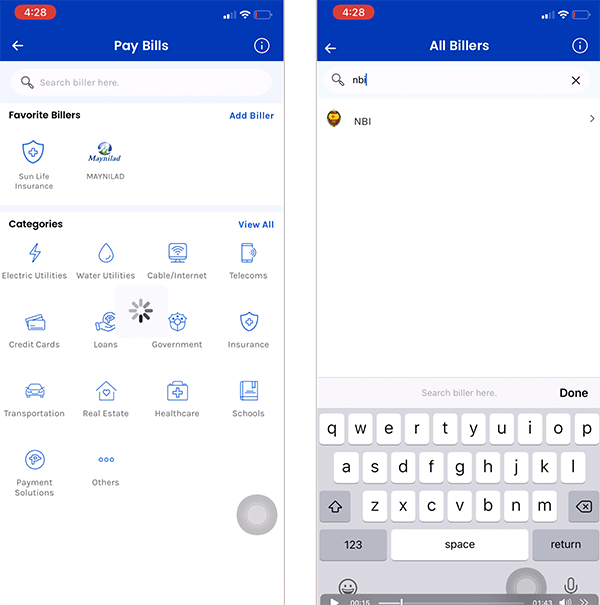 Fill out the details such as NBI Renewal Reference Number (the one you got from NBI Clearance Online Website), your contact number and the amount (P155.00).
Double check all the information you have entered before pressing the "Next" button above.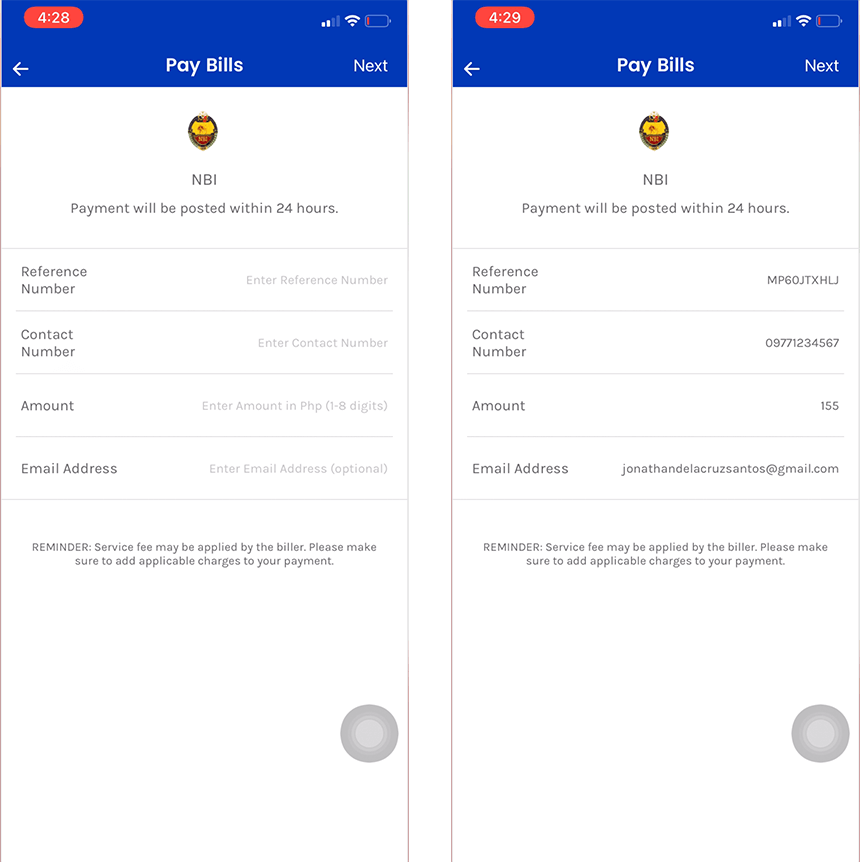 Press the "Confirm" text link at the upper right of your screen to finalize the payment.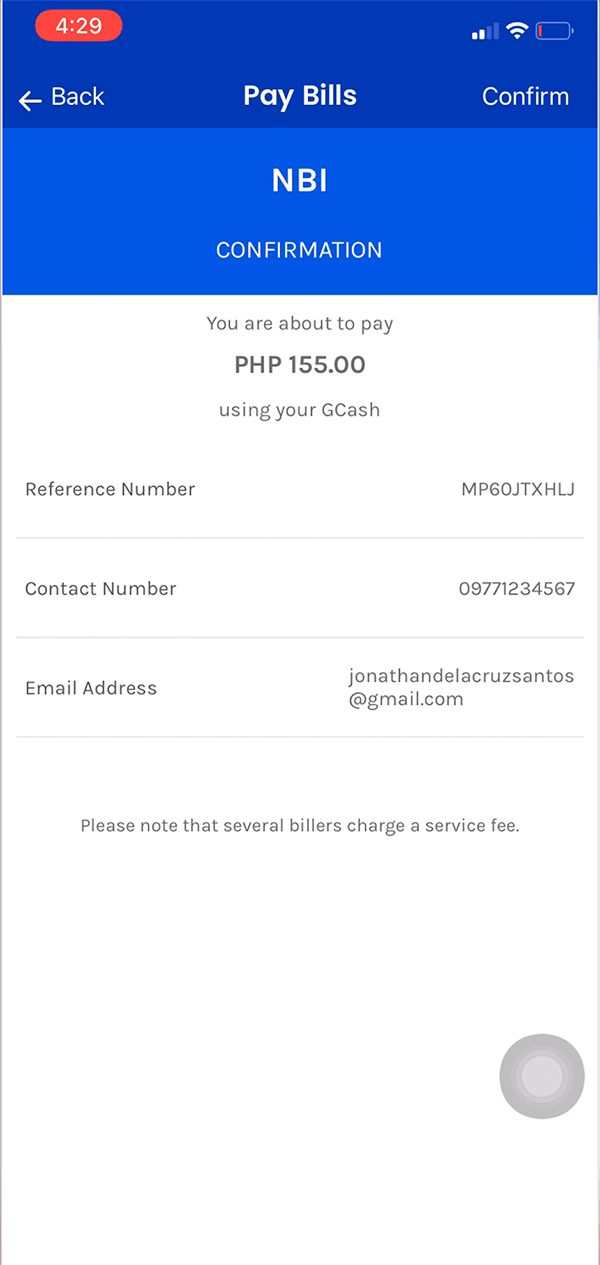 This screen will be shown if the payment is successful. Take a screenshot of this screen for future reference.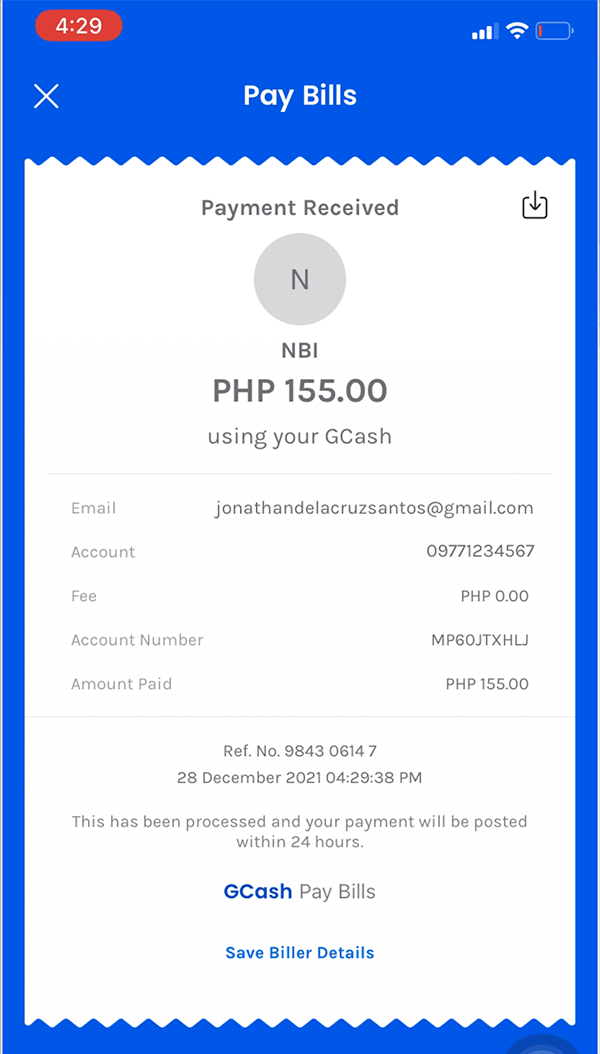 This means that you are done in paying your NBI Renewal Fees. You may now close your GCASH App and return to the NBI Clearance website.
We return to the NBI Clearance website where we left it. This time, the NBI Clearance Fee is paid already. You may now select for the Delivery method.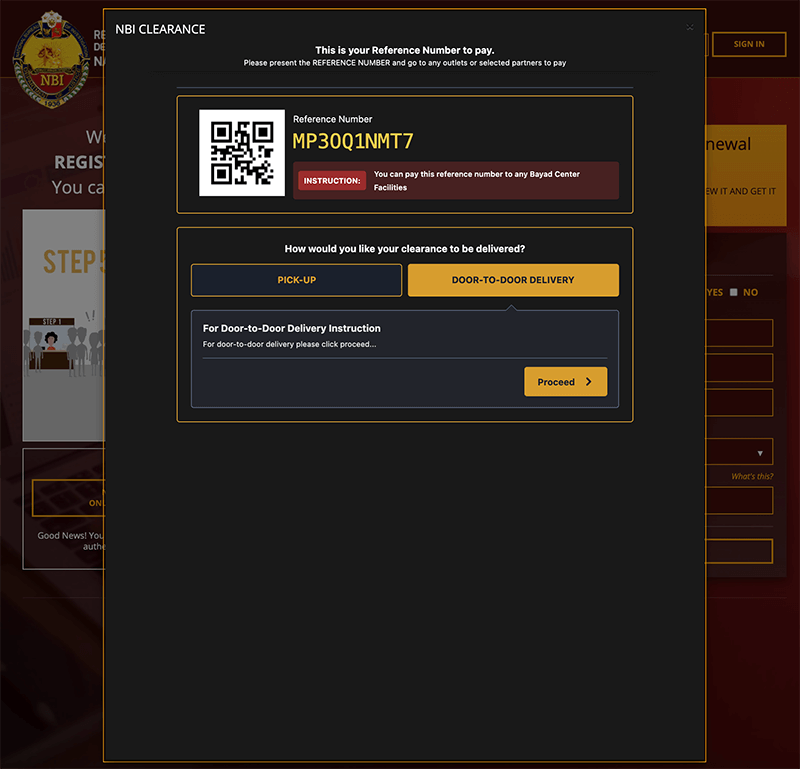 At the bottom, you will notice the sentence asking you a question.
"How would you like your clearance to be delivered?"
You have two options:
Pick up in NBI Branch
Door To Door Delivery
We will have a separate discussion on these two delivery option.
NBI Renewal Door to Door Delivery
During these time of pandemic, people are not in the mood to go outside. Most people tend to have their NBI Renewal Clearance delivered to their houses.
So for this example, we will be choosing the Door-To-Door Delivery of NBI Clearance Online. Just select the button that says "Door-To-Door Delivery" and press proceed.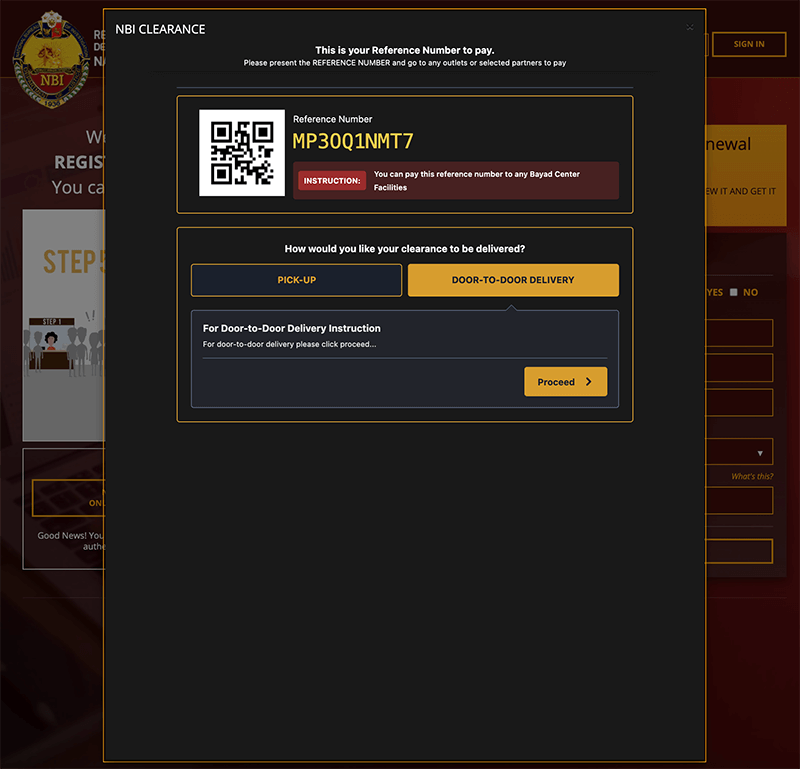 Right after you pressed the "Proceed" button, you will get this small window. You have the freedom to read it. Then press "I Agree".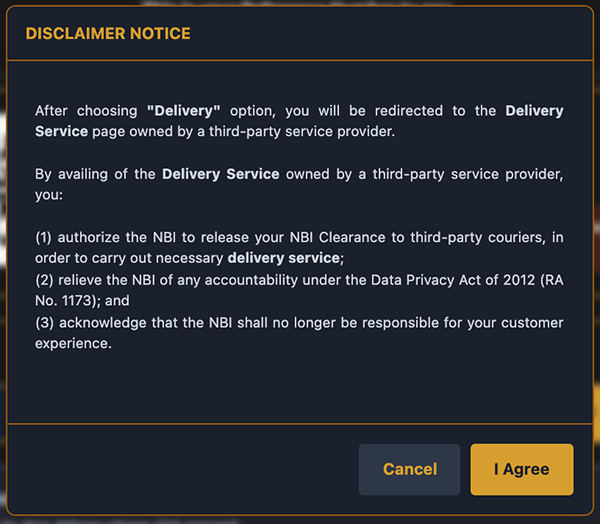 You will be redirected to the website of the third party service provider who handles the claiming and delivery of your NBI Clearance. The third party service provider is DeliveryBox.ph.
The first thing that you will see is their Terms and Condition & Data Privacy. Again, you have the choice to read it or not. When you're done, just press the "Agree" button at the bottom.

After pressing the Agree button, it will show you the Delivery Fees if you are within NCR amounting to P200.00 and P350.00 if outside NCR.
It's best to get their mobile numbers and email address so you easily contact them whenever you need to.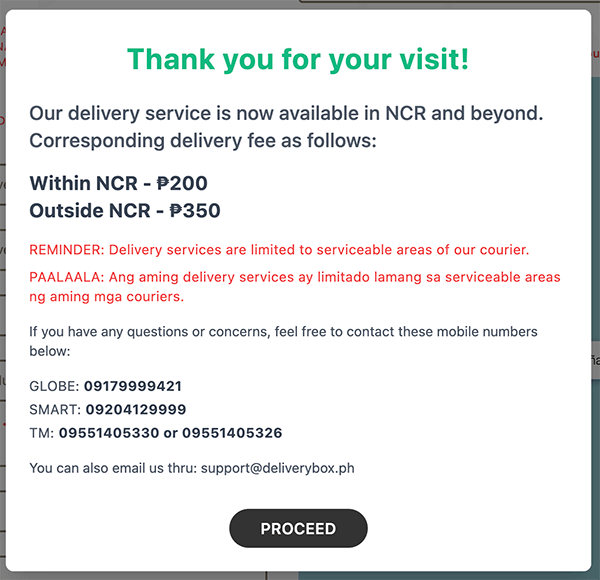 NBI Renewal DeliveryBox.ph Contact Number
Globe: 09179999421
Smart: 09204129999
TM: 09551405330 or 09551405326
Email Address: support@deliverybox.ph
Press the "Proceed" button.
The DeliveryBox form will be presented to you.
For this step, all you need to do is fill out the necessary information such as your Complete Name, Address and Mobile Number.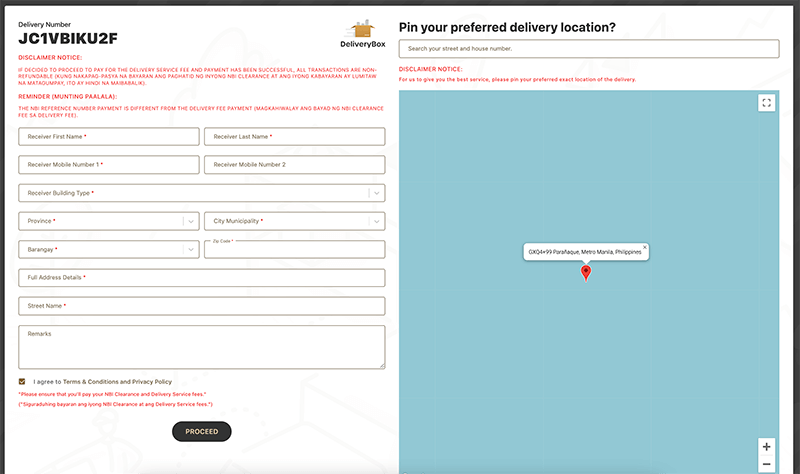 You are also required to pin your delivery location. Use the search functionality to find your delivery address and "pin" the location marker.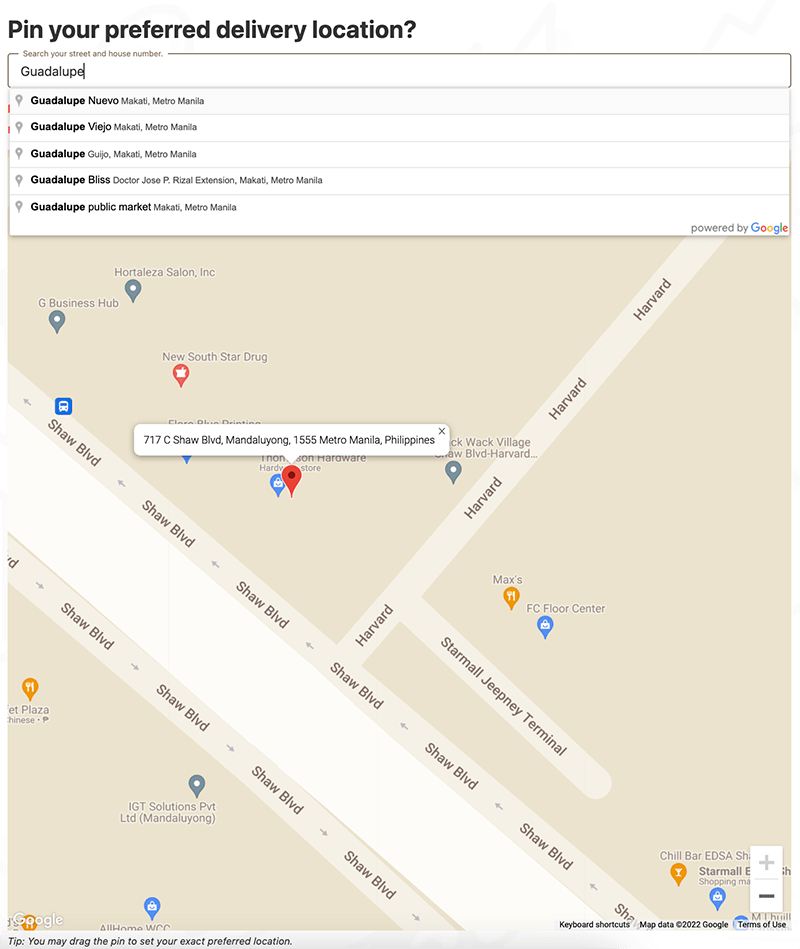 Press the "Proceed" button to move the payment of Delivery Fee.

The next page will ask you to select the Payment Method. I already mentioned earlier that we are going to use GCASH so from the icons in the payment method, press "eWallets" to show the list of the eWallets available.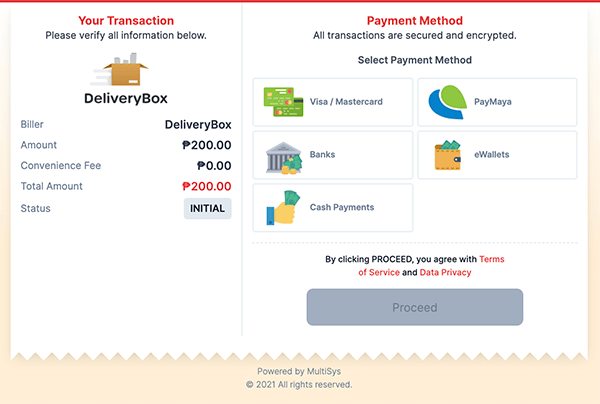 It is important that you have enought GCash balance before proceeding. Make sure that you have P207 (if you are within NCR) or P307 is (you are outside NCR)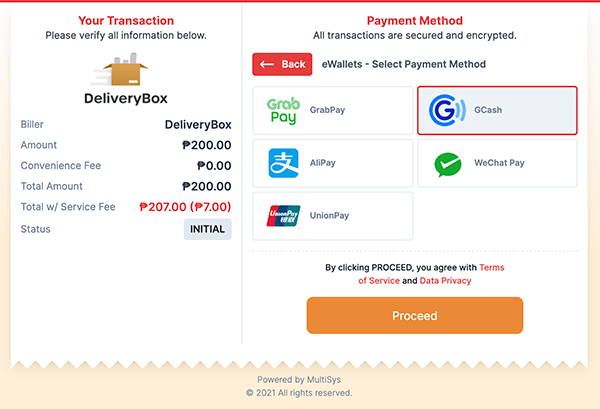 Press the "Proceed" button to move to the actual payment of your NBI Renewal Delivery Fee. You will be diverted to this page where you need to enter you GCash Mobile Number.
Enter your GCash mobile number correctly and press the Next button.
Note: The GCash Mobile number is the mobile number you used in registering your GCash account.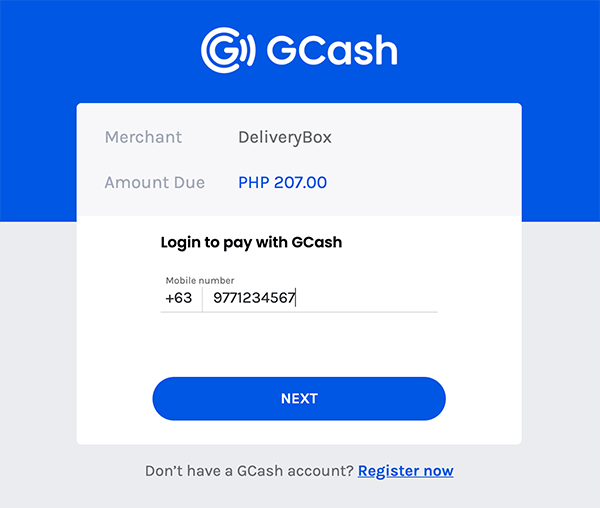 The GCash website will send a 6-Digit authentication code to your registered mobile number. Enter it in the space provided.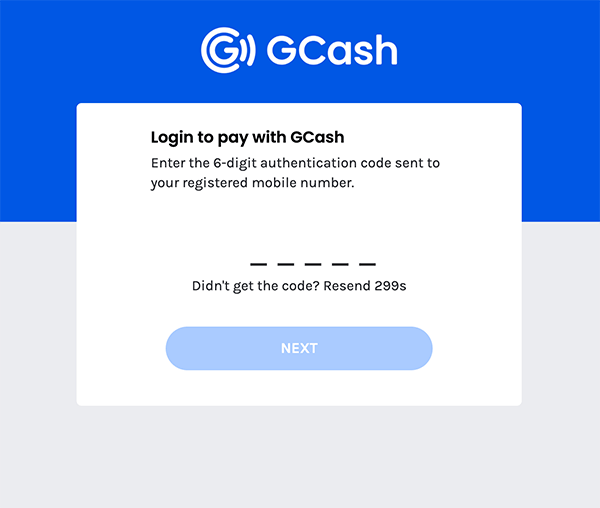 You will receive a confirmation text that the payment of your delivery is successful.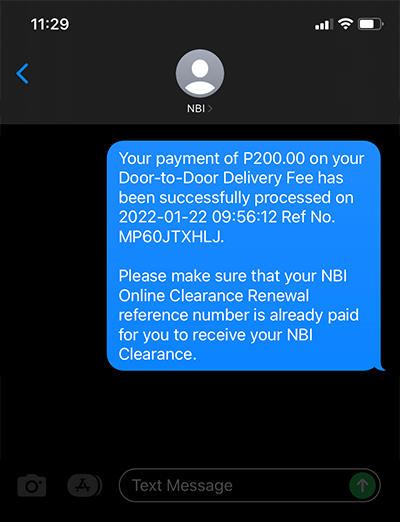 For some weird reasons, we are hearing from our readers that they don't receive any text confirmation from NBI (image of text message above). If that's the case, don't worry because its fine. As long as you have the confirmation from GCash and you have the screenshot of the receipt, you're good!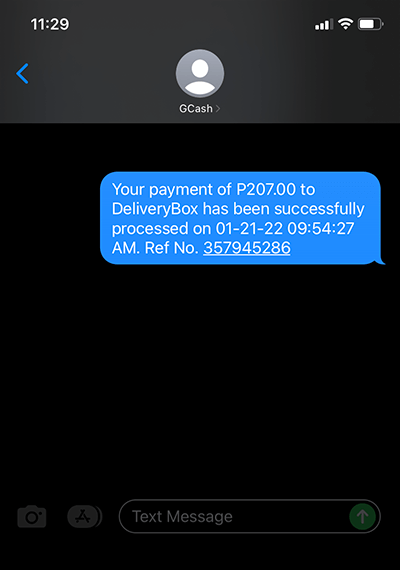 To be honest, NBI Renewal is not that complicated when you learn how to do it right the right way. If you are still thinking of people who repeatedly fail to renew their NBI Clearance, then this article is for you.
As you can see, processing your NBI Clearance Renewal should be quite easy. However, if you have some trouble with it, simply leave a comment down below and we will help you as much as we can!
Be careful and stay safe!