NBI Clearance Requirements 2023 — NBI Clearance is a government issued legal document that confirms and validates the background and history of an individual. NBI Clearance will state whether the bearer of this document have a criminal record, if there are pending cases filed against him/her or if have an existing habitual delinquent.
The NBI Clearance can be used for purposes such as employment application, school enrollment, government service application and more.
A person has to apply for their NBI clearance by submitting a complete application form and paying the required fee.
What are the NBI Clearance Requirements 2023
With these NBI Clearance Requirements for 2023, you can easily secure one for yourself. Remember that the National Bureau of Investigation is a branch of our Philippine government that takes care of investigating criminal cases. It also gathers information from law enforcement agencies such as Philippine National Police, Department of Justice and others.
Most of the time, you may also need to show your NBI clearance before taking any job or doing business with anyone who has access to classified information and/or sensitive areas in the city of Manila.
If you are applying for a NBI Clearance, it is very important that you know the requirements. Below is a list of all the NBI Clearance Requirements for 2023 that you can choose from in order to apply for your NBI clearance.
Note that you only need two (2) valid IDs from the list below.
Philippine Passport
Voter's ID
Driver's License
PRC License
GSIS UMID
Postal ID
School ID
TIN ID
Philhealth ID
Alien Certificate of Registration
Senior Citizen ID
Philippine Passport – The Philippine passport is a travel document which is issued by the Government of the Republic of the Philippines.
It is valid for travel to and from any country/territory in the world, as well as for international transit through any country or territory.
Voter's ID – Voter's ID is an official document that a voter will be given when they register to vote. It is considered as a proof of identity and address, allowing the voter to cast their ballot on Election Day.
Driver's License – Driver's license is a government-issued document, which authorizes that person to operate a vehicle on a public road. It certifies the driver's identity, age and other legal requirements for operating a vehicle on public roads.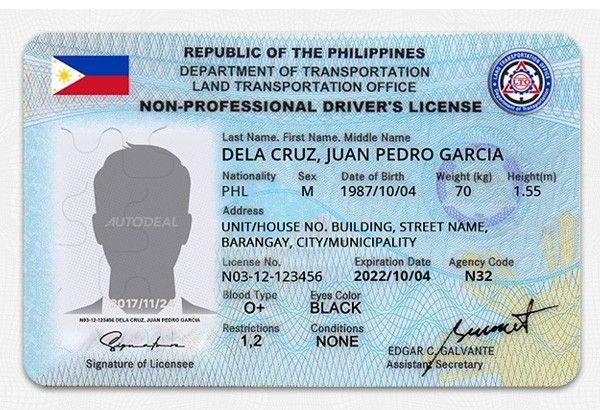 Driver's license is also known as driving license or driving permit, depending on the country.
In the Philippines, driver's license is issued by Land Transportation Office (LTO) to every Filipino citizen who has turned 18 years old and passed the required exams.
PRC License – A PRC license is a professional identification document issued by the Professional Regulation Commission (PRC) after you successfully completed your training requirements and passed all required exams for your profession. It is also called as "Certificate of Registration" or "Professional Identification Card" where it indicates that you are already registered with them as a professional.
SSS ID / UMID – issued by the Social Security System, the SSS ID is a document that can be used to prove the identity of its member. Reference: How To Apply SSS ID
The issuance of this card was mandated by Republic Act No. 1161, otherwise known as the Social Security Act of 1997.
Did you know that you can easily apply an SSS Salary Loan Online? If not, you may read our latest tutorial on How To Apply SSS Loan here and another here www.sss.gov.ph loan!
GSIS ID – The GSIS ID is the government agency's official identification card. It is issued to all GSIS members and their dependents. The GSIS ID serves as a unique identifier for its member, as well as a means of accessing benefits from the government.
Postal ID is an identification number issued to individuals by the Philippine Postal Corporation, a government-owned and controlled corporation under the Office of the President of the Philippines.
The Postal ID is used as a way to identify mail recipients, especially those who are not listed in telephone directories.
School ID – a form of card issued to individuals who are currently enrolled in a school. In the Philippines, most schools issue this kind of card to their students as part of their admission package. It is used as an identification document and also serves as proof that one is a student at the school.
TIN ID – contains the The Taxpayer Identification Number (TIN) which is a nine-digit number that serves as the tax identification number of a person or an entity. It is used in relation to filing taxes and paying taxes. The TIN is an important part of the tax system in the Philippines, as it allows the Bureau of Internal Revenue (BIR) to keep track of all taxpayers, their earnings, and how much they should pay in taxes.
Philhealth ID – a personal identification document issued by the Philippine Health Insurance Corporation (PhilHealth) to all citizens, permanent residents and qualified indigent overseas workers. It is used for identification purposes across all PhilHealth-accredited facilities and in some private hospitals and medical establishments. The card can be presented to any doctor or hospital personnel in case of emergency. It also serves as a proof that you are insured by the government health insurance program.
ACR – serves as identification for aliens and as proof that they are legally registered with the Bureau of Immigration. It also serves as their temporary travel document when traveling abroad.
It can also be used to apply for other government services such as application for an NBI Clearance.
Senior Citizen ID – Senior Citizen of Registration (SCOR) is a government program that provides discounts and other benefits to senior citizens. It is one of the many ways the Philippine government tries to make life easier for Filipinos who have reached a certain age.
The Conclusion: NBI Clearance Requirements
The process is relatively simple, but it does require some time and effort. To avoid a delay in your NBI clearance application, you should prepare properly beforehand. Please check "NBI Clearance Requirements 2023" under the "Requirements" section to fully understand what you need to do. You can also leave us a message if you want us to review the requirements for your record. It will be our pleasure to help you out with your query.
You may also want to read our new tutorial about Clearance NBI.GOV.COM.PH.