NBI Clearance Requirement — We already published a handful of articles about the NBI Clearance Requirements but we never get tired of writing about it. Our best guess is it's really a "hot topic" where several of our visitors kept on asking "Hello Sir/Ma'am, may I ask what are the NBI Clearance Requirements?"
The good thing about this is we never get tired to answer those simple questions we frequently receive.
The thing is, If you just read our articles or even open the links we have provided, you can easily know what are the requirements in NBI Renewal.
People search over Google and try to find out what should they bring or what Government IDs must be presented when applying for an NBI Clearance Renewal Online. Here's what you need to know about the NBI Clearance Renewal Requirement.
You May Be Interested in Reading:
CLEARANCE.NBI.GOV.PH REGISTRATION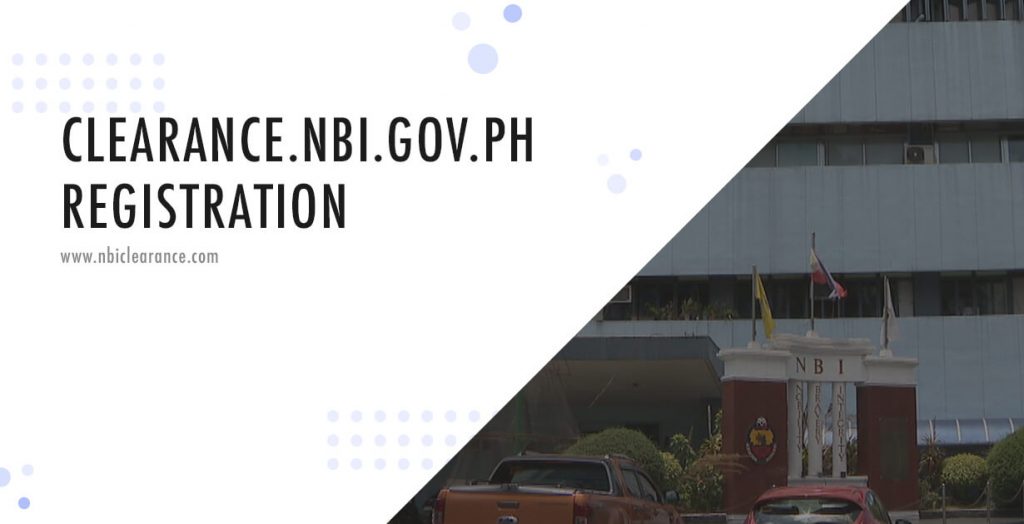 Two (2) Government Valid IDs
Just like applying NBI Clearance for the first time, you need to present two (2) Government Valid IDs to be able to process your application. We will provide the official list of NBI Clearance Renewal Requirement later on.
NBI Clearance Online Appointment
Can I Get NBI Clearance Without Appointment?
Obviously, NOPE! We will publish a separate article about this topic to explain to you why an NBI Online Appointment is required and helps us all applicant with the application.
Anyway, An NBI Clearance Online Appointment is required for you to present before you can enter the premises of the NBI Clearance Centers. It is important to follow this rule. Don't argue with the guards or NBI Personnel that you don't have an NBI appointment because this rule have been implemented several years ago. You must comply with the rules.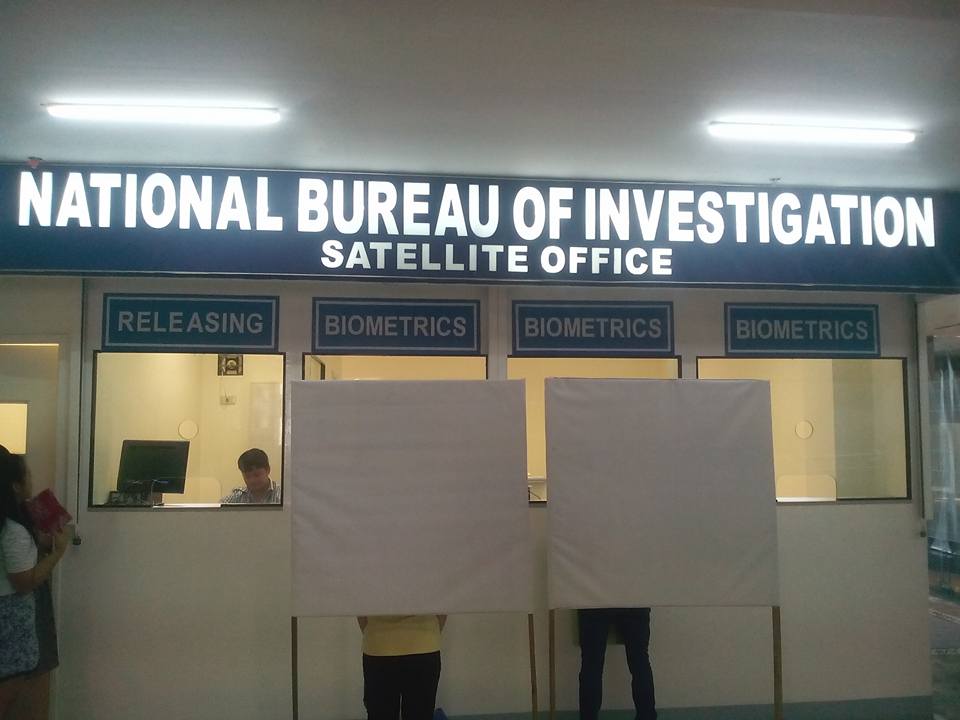 Though there are a few exceptions to this rule where a person can or allowed do a "walk in application for NBI Clearance" but this topic will be discussed separately.
Note: This article is in reference with the NBI Clearance Requirements and NBI Clearance Renewal article that we have published. We decided to write this to assist all applicants asking what are the NBI Clearance Requirements.
NBI Clearance Renewal Requirements
As mentioned earlier, we will be providing you a list of all the accepted valid IDs in NBI Clearance application. Again, you must present at least two (2) of these. Select the Valid IDs that you have.
SSS ID (UMID)
Issued by SSS, this ID is a plastic laminated card proving the NBI Clearance Applicant is a member of Social Security System. If you don't have one yet, I suggest that you secure your SSS ID from the nearest SSS Branch.
GSIS ID (UMID)
The GSIS ID, is issued exclusively to all employees currently employed by the Government. Much like the SSS ID, this card proves the membership of the owner to the GSIS Agency. Not most people have this unlike the previous SSS ID due to the exclusivity of membership.
Philippine Passport
A Philippine Passport is an official document issued by the Philippine Government through the efforts of our Department of Foreign Affairs (DFA) certifying the owner's identity and citizenship which entitles them to travel under its protection to and from foreign countries.
Most of the time, the Philippine Passport is used when traveling abroad whether from leisure or work. It is a small booklet that typically contain's the personal information of the owner such as the complete name, photo, signature date and place of birth, passport issue date and expiry date and lastly the passport number and QR code.
PhilHealth ID
PhilHealth or Philippine Health Insurance Corporation is a government-owned and controlled corporation (GOCC) to ensure the health of every Filipino members through social health insurance. PhilHealth issues an ID to all its member for free as long as the member qualifies. This ID also is accepted in applying NBI Clearance.
PAG-IBIG ID
The PAG-IBIG ID, just like the previously mentioned items above qualifies as an NBI Clearance Renewal Requirements.
PAG-IBIG Fund also known as HDMF (Home Development Mutual Fund) is also a Philippine GOCC which is responsible for the administration of our national savings program. A benefit offered by this agency is to provide affordable shelter financing to its active members. PAG-IBIG also issues an identification card which deemed valid as an NBI Renewal Requirement.
Voter's ID or Certificate of Registration
Any citizen of the Philippines can easily get a Voter's ID or Certificate of Registration. All you have to do is is undergo the process of registration organized by the Commission of Election (COMELEC).
A Certificate of Registration and a Voter's ID will be issued to the person who registered. This can be used as a requirement for NBI Clearance.
TIN ID
A Tax Identification Number ID is a document that Bureau of Internal Revenues issues to all tax payers. If you are employed, we're sure that you have come accross this document.
This one is also a valid when your doing an NBI Online Application.
PRC License
Any Filipino citizen who are at least 18 to 21 years old and a graduate or holder of a degree from any University who passed the Professional Regulatory Commission Licensure Examination will be issued a PRC License valid to be used on their chosen field of industry.
Driver's License for NBI Clearance Renewal Requirements
"Having a driver's license is not a right, its a priviledge."
Heck, I can still remember this question from my Driver's License Exam. I won't forget this phrase. As I have said, this is only available to those who are authorized by the Land Transportation Office to handle a moving vehicle. The government requires people to pass the LTO driving examination, both written and practical before this ID will be issued.
NSO/PSA Authenticated Birth Certificate
An NSO or PSA Authenticated Birth Certificate is a vital and important record that establises the birth of a child. It is an official document where it gives the details on the date, time and place of a person's birth. It also shows personal information such as the complete name, mother's and father's name, location (city, municipality and province) where the person was born.
NSO or PSA Authenticated Birth Certificate is frequently confused as an invalid NBI Clearance Online Renewal Requirements. But the truth is, it is acceptable. As long as the birth certificate is authenticated by PSA or NSO, and accompanieb by another government issued ID listed here, you'll encounter any problem.
Postal ID Card
The postal ID is a primary form of identification for many Filipinos and is most widely accepted means of identification in postal transaction. It is also use as proof of identity in terms of transaction between banks and other financial institutions.
The best thing about Postal ID is that anyone can apply for it by providing one proof of identity.
Police Clearance Issued by the Police Station within the jurisdiction of the applicant's residence
Another Valid NBI Clearance Renewal Requirements is the Police Clearance which anyone can obtain by just applying for one in any police station situated in the jurisdiction of the applicant's residence.
If the applicant is currently residing in Taguig, the applicant can only apply for the Police Clearance in Taguig's Police Station. Any Police Station within the Philippines are not authorized to issue any clearance to the said applicant unless he or she can prove his residence to its jurisdiction.
Senior Citizen ID
Senior Citizens also enjoys the benefit of a "walk in NBI Clearance Application" where they are not required to secure an NBI Clearance Appointment as long as they can provide their Senior Citizen ID. The said ID can be obtained by a senior citizen through the Municipal's Office of the Senior Citizen Affair Office. The said office is usually located at the City Municipal Hall.
Security License ID issued by PNP for Security Guards
Even our fellow Security Guard who are employed to protect an establishment or a person against physical damage or any unlawful acts has their own exclusive valid ID which is also adequate for applying NBI Clearance.
The aforementioned valid ID is issued by Security Licensing Division to all the private security personnels.
MARINA ID
Maritime Industry Authority or MARINA has been issuing the MARINA ID to all Merchant Marine Officers as proof of Professional Identifation. All MARINA IDs are valid to be used for financial transactions with different financial institutions and any Government Agencies.
Certification from Malacanang for Indigenous Groups, Tribal membership and foundling
A certification from Malacanang for specific purpose such as recognition of membership of a certain Tribal or Indigenous Groups can also be used as an NBI Clearance Renewal Requirement.
As for the details of this document, you may contact first your City Town Hall.
Solo Parent ID
A Solo Parent ID is a government issued valid ID for all Filipino solo or single parents in the Philippines. Any Solo parents who have this ID can take advantage of specific discounts and benefits mandated by law.
Another usage of this valid ID is it can be presented as a requirement in your NBI Clearance renewal application.
Seaman's Book
Exclusively issued to our fellow Seafarers, this valid ID is a document of record of a seaman's service issued by the Philippine Government. This certifies that the owner is a seaman set by the International Convention on Standards of Training, Certification and Watch keeping for Seafarers (STCW), 1978.
The Seaman's Book is also required document for applying crew transit visas.
The record of employment on board of a merchant ship (sea service) is recorded in a Seaman Service Book.
Certification from Local Civil Registrar
The Local Civil Registrar may provide a certification as a temporary substitute who doesn't have any available Birth Certificate yet. This document is valid when presented in applying for your NBI Clearance.
Conclusion on NBI Clearance Renewal Requirements
Having discussed all the valid IDs we have went through one by one above, please note (this is important), that all the mentioned valid IDs must be:
In good condition, meaning no tear, stains or bear bite marks or gone through water or flood.
Still valid, meaning not yet expired. Well, except for your old NBI Clearance.
Has a visible personal information, meaning photos, name, signature and other details are not yet faded.
By knowing all of the requirements for NBI Online Renewal, you equip yourself with valuable knowledge and an advantage whenever you apply for one. This will help you easily procure all necessary valid IDs and documents needed and make your application easy and convenient!
To know more about the complete steps on how to apply NBI Clearance Online, you may read our article related to this.
Also, we have written a new tutorial about the NBI Renewal process where discussed the difference between NEW application and Renewal.
If you have any questions, feel free to leave a comment down below.