NBI Clearance in abroad? Is it possible? There are cases that while you're out of the country as an OFW, a need to get an NBI Clearance must be done. There may be alot of reason behind why are you getting an NBI Clearance while you're not in the Philippines but the most common is due to employment requirement.
Having said that, Filipinos around the world are wondering how the hell can they one if they're thousand miles away from their home land? Though the idea of NBI Clearance renewal stress everyone here in the Philippines, the NBI Clearance application process while in abroad have the same sentiment of the latter.
Where To Get NBI Clearance in Abroad?
Simple. In every Philippine Embassy or Philippine Consulate General Office placed in every country.
A Philippine Embassy is an area of sovereign territory of the Philippines in another country (ex. USA). The said office serves as a place where the host country can directly speak to the representatives of the Philippines.
While a Philippine Consulate General Office is the representation of the Philippine's Public Administration in another country. It's main responsibility is the Filipino citizens living, traveling and working in the host country. The Philippine Consulate General Office functions are the following:
Establish and renew Philippine Passports and other official Government documents such as NBI Clearance.
To report births, deaths, marriages, divorces, adoptions happened in the host country.
To inform its own citizens living abroad about the social security situation
To handle the military formalities and control for its own citizens liable to military service (if applicable).
To help its Filipino citizens in distress or other emergency situations.
To look after its own citizens in detention or arrest and to watch over the rule of law and fair trials.
To establish entry visas to foreign citizens and to inform them about immigration, residence and work permits.
It's best to contact first the Philippine Consulate General Office if they require an appointment before processing an NBI Clearance. We have heard stories that some requires appointment and the applicant just wasted a day going to the Philippine Consulate General Office without knowing of the appointment requirement and was advised to go back after securing an appointment.
What are the requirements?
The requirements for NBI Clearance in abroad is different from what the local NBI Clearance requires. For everyone's information, the some Philippine Consulate General Office doesn't accept NBI Clearance Online applications. They are still doing the old and manual way where finger prints and application form are submitted.
Read: Step by Step Guide on How to NBI Clearance Online Registration
Here's are the complete list of the requirements when you apply NBI Clearance in Abroad:
Two pieces of your recent 2×2 photograph/id picture, with white background – The Philippine Embassy or Consular Office will ask you to write your name and signature at the back. Just to be sure, ask any NBI Clearance personnel if needed. If yes, just whip out your black ballpen and write what is needed.
A NBI Clearance fingerprint card application form – also known as NBI Form No. 5. It is given to every applicant to fill it out. The application form requires personal information such as your complete name (First, Middle and Last name), Date and Place of birth, names of the parents and others. Just like the Registration form in NBI Clearance online.
As much as possible, make sure to fill it out completely and leave no blank. Instead of leaving an blank (required) information, just write down "N/A" or Not Applicable.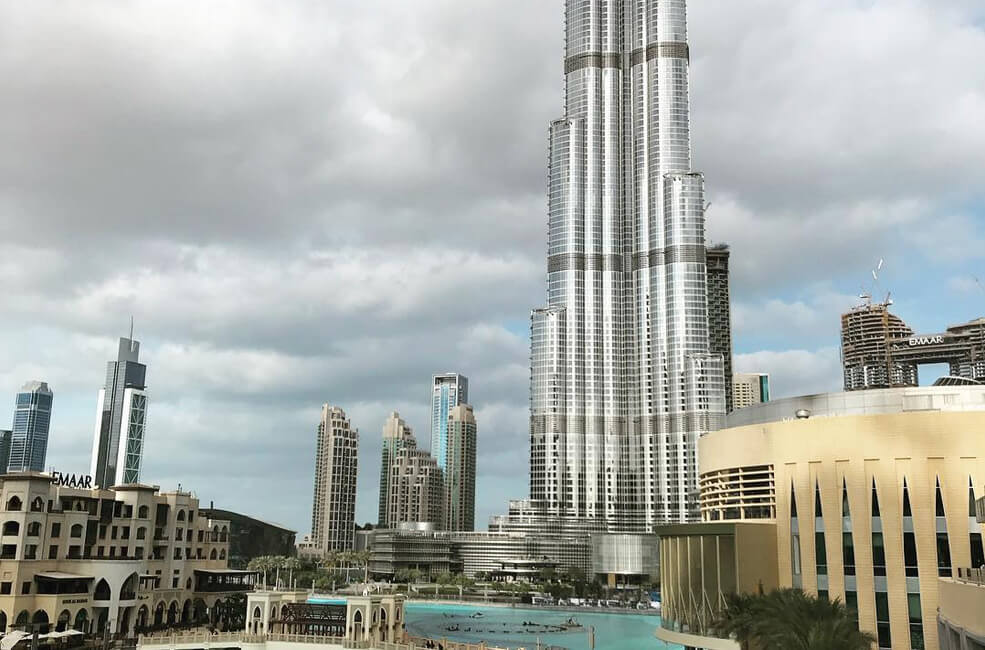 In some cases, finger printing procedure is done with the help of the host country's Police Department. Please ask in Philippine Consulate if assistance is needed.
A Valid Identification ID (Original & Photocopy) – Most of the time, the Philippine Embassy or Consular Office asks for your valid ID and since you're an OFW working and currently residing in another country, the best valid id you can present is your Philippine Passport. So before going to apply for your NBI Clearance, make sure to bring your Philippine Passport. Have it photocopy and prepare it for submission. You may also need to present the original Philippine Passport so don't leave them at home.
It is also recommended that you bring a second valid ID such as your PRC ID, Driver's License or SSS. Just to make sure they ask for another right?
How much is an NBI Clearance?
NBI Clearance Application Fee, I won't disclose the exact amount here because the fees for NBI Clearance varies from one country to another. But don't worry, you can get the exact NBI Clearance Application fees in the Philippine Embassy or Consular Office you're planning to apply for your NBI Clearance. Most of the time, the related fees for NBI Clearance application are posted in a place where NBI Online applicants can be easily seen by interested and disinterested parties. If you can't find it, you just need to ask.
Processing your NBI Clearance.
Though you applied for NBI Clearance in abroad, your application will still be processed in the Philippines. The applicant have two option and these are:
Send all your accomplished NBI Clearance Form No.5, your Special Power of Attorney, Authorization Letter, 2×2 Photo to your authorized person currently in Philippines to process your NBI Clearance Main Building located at Taft Avenue, Manila. You're authorized representative needs to proceed to Mailed Clearance section of the building and submit your requirements plus payment of the NBI Clearance.
You can ask the Philippine Consular Office to do it for you. You just need to secured a Money Order payable to the authorized person of NBI Clearance assigned in the Philippines. You also need to pay for the courier fee for your NBI Clearance application. For more details about this option, you can ask personally the Philippine Consular Office located in the country you are currently located.
If you're going to ask what's the fastest option to secured you NBI Clearance, I would say that Option Number 1. The only drawback about this is if you don't have an authorized person whom you can trust your documents to process your NBI Clearance.
For other reference related to NBI Clearance application specific to a country, you may be interested in reading the other tutorial we have written below: